In the Tuesday, October 6, 2020 issue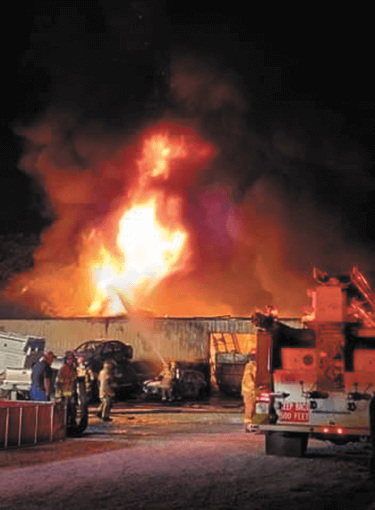 ---

---
Sheriff's Dept. looking for missing teenager
A 16-year-old has gone missing from his home sometime between Friday night, October 2 at 11:30 p.m. and Saturday, October 3, at 3 a.m.
Sheriff Jeff Cumberworth confirmed that a report was made to their department concerning the missing juvenile and if anyone has information they should call 812-689-5555.
---
New Child Abuse Education offered by CACSEI
Administrators of area schools now have two brand new options for child abuse education and staff training. An adult-oriented program reviews some of the more classic as well as subtle signs of child abuse with teachers and educators, how to react when a child discloses abuse and also the key first steps to take if they suspect abuse. A child-oriented version teaches children in grades K-12 age-appropriate ways to understand body safety, identifying safe adults and what to do if they are being physically or sexually abused.
---
CEF invites all children to events
Child Evangelism Fellowship (CEF) of Southeast Indiana, along with local churches are sending out an invitation to all children in the area for some upcoming events.
On Mondays, the Tyson Activity Center in Versailles will be the site for the Good News Club for children from 3:30-to 5 p.m. beginning October 12, and continuing Oct. 19,and 26; Nov. 2, 9, 16.
---