2022 Ripley County Queen Pageant set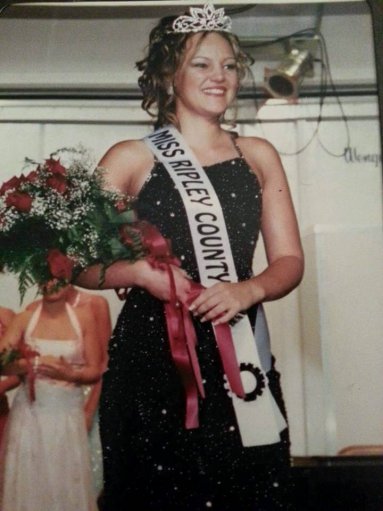 SUBMITTED PHOTO
Spring has sprung and right around the corner will be the Miss Ripley County Queen Pageant. Really. It will be here before we know it, so now is the time to plan.

Organizers of the event have been making sure the rules are in place and say applications must be completed and postmarked no later than June 3, 2022.

Also, mark your calendars now for the Ripley County 4-H Fair, which is set for July 17-23.

Those participating in the Queen Pageant, which will be held Sunday, July 10 at 6:30 p.m. at the Damm Theatre in Osgood.

Terms & Conditions:
Each contestant must be at last 16 years of age and cannot have had their 21st birthday as of January 1, 2023.
Must be an Indiana resident, a U.S. citizen, and represent her home county. One of the contestant's parents or legal guardian must also be an Indiana resident.
Must be an active member of at least one worthwhile organization in their community, such as church groups, Scouts, 4-H, etc. Eligibility is not limited to 4-H membership.
No professional model is eligible for the Ripley County Queen Pageant. (A professional model is one who earns her livelihood by modeling). A contestant who has had training or schooling in the modeling field, has been paid on occasion for modeling or works for a fashion board is not considered a professional model.

Any contestant who has competed in a State Fair Queen Pageant cannot compete again.

Transportation for contestants and chaperones to and from the pageant will be the responsibility of each contestant.

Contestants will be judged in professional wear and formal wear, and on personal interviews conducted in the afternoon and evening of Sunday, July 10, 2022 at 6:30 p.m.
What is required?

Contestants must participate in four pre-pageant activities. They include the Queen's Tea, Friday, June 24, 2022, at 6:30 p.m.; Queen Bee Slumber Party on Friday, June 24 following the tea; Mock Interview Night on June 28 at 6:30 p.m. and the Pageant rehearsal on July 9.

Court members will have to attend the After Pageant Meeting on Monday, July 11, along with a parent or guardian. They will also need to be at Opening Ceremonies at the Fair on Sunday, July 17 and participate throughout fair week.

Rehearsal is a mandatory event.

For questions and more information those participating may contact Amanda Kunz at 812-756-2778 or Monica Hansen at 812-756-0200.
Official entry forms may be downloaded from the Miss Ripley County Official Page, picked up at the extension office in Osgood, or in the office of local schools.