911 Director asks Council for emergency funds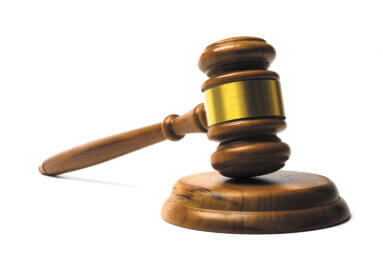 MetroCreative
At the regular meeting of the Ripley County Council held Tuesday evening, Leah Hildebrand, 911 Director, came before the Council for the second month in a row to ask for raises for her people in the dispatch center. She asked them to make an emergency appropriation of $27,380.00 for her staff to retain them.

Hildebrand said she is down two dispatchers and only has two with seven or more years of experience. She has two employees who have been with the department for less than a year. "I'm just not comfortable with turning them loose without the proper training," she noted. "You can't walk in the door and do this job." She said she has lost trainers, supervisors, and employees to surrounding dispatch centers due to the low pay in Ripley County.

Last month the Council had asked that Hildebrand look at her budget and see where she could tighten it. "I don't pad my budget," Hildebrand told the Council. She explained that anything she can get grants for, she does. She said this was critical. "Extreme has come. Potential for mistakes is great and that's not good."
The Council listened, and with guidance from Attorney John Ertel, they discussed what constitutes an emergency. Councilmember Ron Decker told Hildebrand that every department would come in to ask for an emergency appropriation if they granted one to her. "This is people's lives," she pleaded, saying she has been with 911 dispatch for 29 years and has never seen things the way they are. "I'm not trying to threaten or scare anyone," she noted, when Decker said they wouldn't be threatened.
"If we wait on getting higher salaries, I won't have people to run the place," she noted.

Council said that there are procedures they would have to put in place if they even granted her request for an emergency appropriation.
Sheriff Rob Bradley also came before the Council for the second month asking for additional monies for deputy pay. He and Chief Deputy Lee Davidson said they followed the request of Council to "sharpen their pencils" and looked at their budget as well. "We've been making cuts for the last several years," the Sheriff said. He noted that since 2015, the Sheriff's Dept. had used $1.7M out of commissary funds to pay for equipment, training, and supplies. They have also brought over $100,000 annually to the General Fund for housing DOC (Indiana Department of Corrections) inmates. "I don't know where I can make cuts," he said.

The Sheriff asked about the property and income tax funds. "How much does the county get?" he asked, with no answer from Council. He also asked about how much the county has in investment accounts, with the reply being there is no money invested.
Sheriff Bradley asked about a Public Safety Fund and was told Ripley County is one of the few counties that do not have this fund in their budget.
The Sheriff also noted that at the first meeting he didn't mention his jail staff but does see the need for additional funds there. "I will be working on that," he noted.
Other business was taken care of at the meeting such as people appointed to committees and transfers granted. However, most people in attendance were there in support of the 911 Dispatch Center and Sheriff's Department.