Aquatics remain unbeaten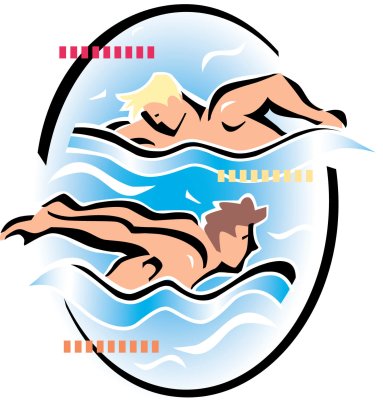 Metro Creative Contection
The Milan Aquatics summer swim program is just one victory away from an undefeated regular season after the group picked up two more wins in the past week.

Summer swim season comes to an end this week with regards to the Southeastern Indiana Swim Association Conference. A few select events will still be on tap heading into the month of July at the regional and state level.

Monday was the latest victory for Milan, a narrow 673-612 triumph over the Decatur County Tiger Sharks. 13 individual swimmers for the Aquatics each won multiple events inside the winning effort to hold on for the win. Dylan Thomas, Taylor Stock, Elizabeth McKittrick and Tracey Franklin led the way with four wins apiece.

Cooper Mutz, Ross Lieland and Caiden Felver had three wins each for Milan while Lainey Stock, Kami Laws, Molly Knecht, Kora Kitchell, Harrison Hileman and Lindsey Franklin picked up two victories apiece. Single-event winners for the Aquatics were Noah Begley, Elias Howard, Brody Stock and Seth Thomas.

Relay event winners for Milan included the following: Brady Begley; Liam Brabender; Hannah Cooney; Ashlyn DeWire; Levi DeWire; Molly DeWire; Abner Gabriel; Conor Hileman; Averi Jones; Ella Seymour.

Milan was a winner on the road last week, coming up with a big win over Jennings County despite a short-handed roster last Wednesday.

Scoring for the meet was never made official by Jennings County. The following were all winners from Milan that night: Landon Beiser; Scarlett Beiser; Lucas Cooney; Ashlyn DeWire; Levi DeWire; Molly DeWire; Caiden Feler; Lindsey Franklin; Tracey Franklin; Abner Gabriel; Elias Howard; Beckett Jones; Kora Kitchell; Molly Knecht; Ross Lieland; Elizabeth McKittrick; JJ Mutz; Gabe Rigdon; Lainey Stock; Taylor Stock.

Milan (5-0) was at Switzerland County for its regular season finale on Wednesday night. The Aquatics then head back to Jennings County on Saturday for the SEISA Conference Championship.

Other teams participating in the championship meet include the host Jennings County, Batesville, Decatur County, Hidden Valley, South Dearborn, Switzerland County and Southwestern (Hanover).