Batesville celebrates senior night, blanks S.Dearborn 4-0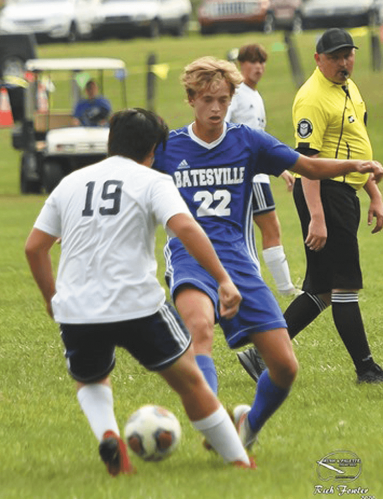 Photo by Rich Fowler
Batesville used the first day of September to honor its senior class and the group helped deliver after the festivities to the tune of a 4-0 shutout over South Dearborn in an Eastern Indiana Athletic Conference match on Tuesday.

The victory comes after the Bulldogs first loss of the season to Shelbyville on Saturday and keeps Batesville unbeaten in the EIAC.

Bulldog seniors honored on Tuesday included: Ethan Brewer, Chase Cummings, Calvin Sherwood, Tanner Davis, Kent Meyers, Sean Miner, and JJ Kuisel.

Batesville (8-1, 4-0 EIAC) visits Jac-Cen-Del today and travels to Shelbyville for a rematch of the championship match of the Shelbyville Invitational on Tuesday.