Batesville graduate makes MLB debut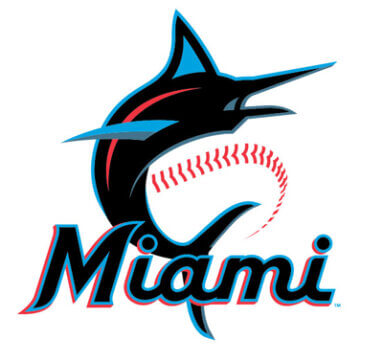 Marlins website
Bryan Hoeing may not have had the storybook beginning on Saturday night when he took to the pitcher's mound inside Dodger Stadium in Los Angeles, but the fact he even stood on such hallowed ground puts him in some awfully rare company.
With his first pitch crossing the plate for strike one, Hoeing, a 2015 graduate of Batesville High School, officially fulfilled his dream of becoming a Major League baseball pitcher as a member of the Miami Marlins. In doing so, he became just the sixth Ripley County-born player to make it to the big leagues and the first since 1975.

Hoeing, who starred at the University of Louisville and was a seventh round draft pick by the Marlins in 2019, was called up by Miami from Triple-A Jacksonville early Saturday morning after starting pitcher Braxton Garrett was scratched from the lineup due to an injury. After a plane ride out to Los Angeles, the former Batesville standout found out from manager Don Mattingly that he would take Garrett's spot in the rotation and face the 2020 World Series champions who entered the game with a league-best 82-36 record with just hours to spare.

"You do bring guys out of necessity at times," Mattingly, a former Indiana high school star out of Evansville and Major League superstar said after Saturday night's game. "We've had a lot of injuries to our rotation. Even if you know it's coming we probably do things a little differently … where you wouldn't put a guy (Hoeing) in position to be flying across the country and pitching on the same day. You don't want to do it but some things just happen and you can't control them."
Hoeing's debut started by forcing National League All-Star Mookie Betts to ground out to second base but trouble ensued when another pair of all-stars in Trea Turner and Freddie Freeman singled and Will Smith blasted a three-run home run to give the Dodgers a 3-0 advantage. The inning ended soon after with back-to-back outs including career strikeout No. 1 for Hoeing against Max Muncy, yet another all-star inside an extremely talented Los Angeles roster.

The second inning ran much smoother for Hoeing and Miami after a groundout, walk and double play to end the bottom half of the frame but the top of the order for the Dodgers struck again in the bottom of the third when Betts and Turner each singled and Freeman followed with an RBI single to put the game up to 4-0. With three runners still aboard, Justin Turner stepped up to the plate and drilled the second three-run shot of the night as the lead extended to 7-0 and Hoeing's night was finished after regaining composure and getting out of the inning with no further harm done.
Tommy Nance pitched the next two innings for Miami who eventually fell by the 7-0 score. For Hoeing, his debut consisted of three full innings of work, allowing seven earned runs on eight hits with two strikeouts and a walk. Despite the provided line, both Hoeing and Mattingly remained optimistic about what the future holds.

"It's not always about the scoreboard and obviously the scoreboard did not go the way I wanted it to," Hoeing said about the start. "But at the end of the day, I did make some quality pitches out there and competed on the mound. That's all you can ask for."

"I think he has to use it to be able to move forward," Mattingly noted. "I think it's one of those that this league is the best teacher you have. It teaches you what to do and if you can't do it, it teaches you that. But it was his first outing."

Hoeing became the third Batesville-born player to appear in the major leagues. Billy McCool, who eventually graduated from Lawrenceburg High School, made his big league debut for the Cincinnati Reds in 1964 while Dyar Miller, who played youth ball in Napoleon and Osgood and went on to graduate from New Point, made his debut with the Baltimore Orioles in 1975.
The three other players prior to that from Ripley County included Harry Wheeler from Versailles in 1878 for the Providence Grays, Tex Pruiett from Osgood in 1907 for the Boston Americans and Grover Hartley from Osgood in 1911 for the New York Giants.

As of the beginning of the week, it is unclear whether Hoeing will remain with Miami for an extended period of time or be sent back down to Jacksonville where he was 7-5 with a 5.44 earned run average and 44 strikeouts since joining the Jumbo Shrimp after being promoted earlier this year from Double-A Pensacola.

Should that be the case, the potential lies for Hoeing to be recalled to the big league club in September when major league rosters are allowed to expand with a month remaining in the regular season.