Batesville man pleads guilty to Child Molesting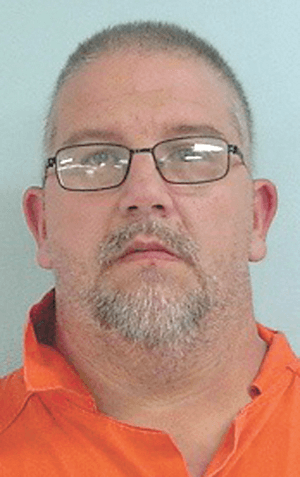 Duane M. Meadows, 47, of Batesville, has been sentenced to prison after he pled guilty last week, August 7, to two counts of Child Molesting, Level 4 Felonies.
Meadows will serve six years of the eight-year sentence in the Indiana Department of Corrections, with two years suspended to probation. He has already served 292 days prior to sentencing in the Ripley County Jail.

The crimes he pled guilty of began in October of 2017, and were against two separate children under the age of 14. In the Probable Cause Affidavit, the victims said they were touched in their private areas by Meadows. They were interviewed at the Child Advocacy Center in Dillsboro by forensic interviewer Kelley Bridges.

Meadows told the children "not to tell anyone." He instructed the victims to "keep this a secret." He also had them to touch him in inappropriate places. The children were in his care when the incidents occurred, which should have been a safe place, and he violated that trust.

When Meadows was first interviewed by Indiana State Police Detective Sgt. Kip Main about the situation, he denied the accusations. According to court records, he explained he was only "play ing" with them. However, last week, he pled guilty to both counts of Child Molesting. The Count against him reads "that between August 1, 2017 and May 31, 2018 in Ripley County…Meadows did perform or submit to fondling or touching children under the age of 14 years, with the intent to arouse or satisfy the sexual desire …of himself."

The charges were signed by Ripley County Prosecutor Ric Hertel, who initially asked for the appointment of a special prosecutor to avoid any potential conflict due to his knowledge of witnesses in this matter. The court then appointed David Sutter from Jefferson County.