BCEF expands scholarships in 2022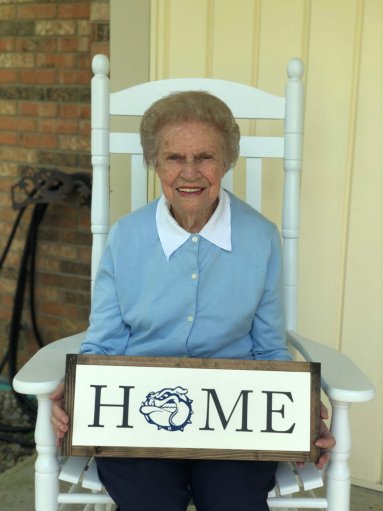 SUBMITTED PHOTO
A new scholarship in memory of beloved Batesville High School (BHS) administrative assistant Bobbie Brandes will join two existing scholarships to be awarded by the Batesville Community Education Foundation (BCEF) in 2022, announced BCEF executive director Anne Wilson. Scholarship awards to students from BCEF will total just under $30,000 this year.

"When Mrs. Brandes passed away last year, her family worked with BCEF to establish two new funds in her memory," Wilson explained. "The first, the Brandes Legacy Fund, augments our regular budget during the school year to award grants that impact a large number of Batesville Community School Corporation (BCSC) students. The second, the Bobbie Brandes Memorial Scholarship Fund, is designated to assist one BHS graduate a year with a college scholarship. 2022 marks the first time we will be awarding a scholarship from this new fund."
BHS graduates in the top 15% of the class qualify for the Brandes Scholarship. Special consideration will be given to those applicants who meet any of the following criteria: are first generation college-bound; have demonstrated leadership in school organizations or sports teams; are pursuing a career in education, or have demonstrated civic and community engagement. One $1,000 scholarship will be awarded.

In addition to the Brandes scholarship, the Mary C. Horstman Scholarship will be awarded again this year. As in previous years, the Horstman scholarship is available to any BHS graduate pursuing any type of additional education, including trade school. Horstman applicants who have a connection to agriculture or are pursuing a trade will receive special consideration but are not guaranteed selection. Three $1,000 scholarships will be awarded.

"Besides announcing the Brandes scholarship, BCEF is also excited to share that we are expanding the total amount awarded for our James E. Fritsch Scholarship," Wilson said. "This year, we will be awarding five $5,000 scholarships instead of three, as in previous years. While the criteria to be selected remain the same, the number of students impacted nearly doubles. It's a great opportunity for BHS students to significantly reduce college costs."

The Fritsch scholarship requires applicants to be in the top 15% of the BHS Class of 2022.

The BCEF common application, instructions, and details regarding all of the scholarships may be found on the organization's website at http://batesvilleeducationfoundation.org/programs/scholarships/. Scholarship applications are due to the foundation no later than 4:00 PM on March 1. Questions may be directed to Wilson at awilson@batesville.k12.in.us.