Bizarre behavior lands man in jail for the second time in as many months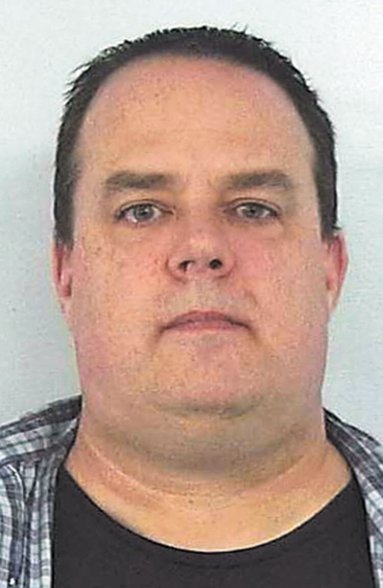 SUBMITTED PHOTO
A former Ripley County paramedic found himself in hot water with the law for a second time in as many months for some of the same behavior.

Paul R. Heon, 50, was driving on April 21 at around 6:30 a.m. when a call came in for a possible impaired driver traveling south on SR 129. The caller said there had nearly been a head-on collision due to the erratic driving. The caller also revealed the license plate number of the vehicle in question.

In the meantime, a Dearborn County Officer, Brian Potts, had a vehicle stopped on CR 525 East in Ripley County. He said he pulled over Heon for driving left of center and nearly hitting the officer's patrol car head-on. The officer also informed dispatch that Heon's speech was slurred and he wasn't wearing any pants or shoes. Officer Potts thought this was odd as it was in the 30s that morning with a "stiff breeze." The officer said Heon told him he was coming from his mom's house and heading to a store as he pointed toward Versailles.

In the Affidavit of Probable Cause, Officer Potts said Heon then said he was going to a drive-thru store in Milan near the JayC food store. The officer said Heon seemed generally confused and asked him if he had been drinking or doing drugs. Heon said he had done neither.

Another earlier call that had come into dispatch was for a report of a hit and run driver that left the scene. When the officer asked Heon if he had been involved in an accident, he said he had and that a truck had backed into the front of his vehicle. He said he talked with the other driver, they exchanged insurance information, and went their ways.

Since it was cold outside and Heon only had on his shirt and underwear, Officer Potts decided to take him to the Sheriff's Office to perform tests on him for sobriety. He did not pass those tests, which led to further investigation with Heon's version of the story not adding up.

The car he had hit was being operated by Jon Acra, who told police he was rear ended by Heon's vehicle that morning. He said they did both stop and the other driver (Heon) wrote down a name, which was not his, insurance company and a partial phone number.
Photos taken at the scene supported Acra's vehicle had been struck in the rear end.

Heon was taken to the hospital for further tests with Prosecutor Ric Hertel saying they are waiting for the toxicology report. As of April 24, Heon is charged with Identity Deception and Leaving the Scene of an Accident. More charges are pending.

According to Ripley Publishing Co.'s files, Heon was charged on March 18, in a prior incident, with Official Misconduct, Level 6 Felony, Operating Vehicle While Intoxicated Endangering a Person, Operating a Vehicle with a Schedule I or II Controlled Substance and Operating a Vehicle While Intoxicated. This stemmed from an incident when he was driving an ambulance in Ripley County responding to a run in Milan. He was immediately dismissed from his duty as a paramedic.

Heon has not had an initial hearing on the March charges due to COVID-19. He is now in the Ripley County Jail.