Bode twirls no-hitter in Milan debut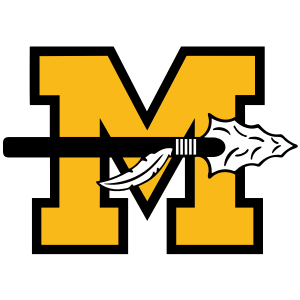 Milan School Website
Kynadee Bode may only be a freshman but Milan's new hurler put the area on notice Tuesday night, tossing a no-hitter as the Lady Indians opened the 2023 season with a dominant 17-0 win at Oldenburg Academy.
Bode is one of several freshman newcomers to the Lady Indians and joins up with her older sister Karsyn in a line of family that can get the job done out on the softball field. The Milan ace was stellar, striking out 12 batters in her first high school start against just three walks. Two fielding errors allowed a pair of Oldenburg runners throughout but Bode's masterpiece never allowed a Lady Twister lucky enough to get on base a chance to move around.
As for Milan's offense, they had no problem backing up its newcomer in the circle. The Lady Indians struck immediately in the top of the first inning for 10 runs and followed with three runs apiece in each the third and fourth frames. One run was plated in the top of the fifth before Oldenburg was sat down in the bottom half of the inning and the game ended via the 10-run mercy rule.
Milan pounded out 16 hits, led by Kynadee Bode who aided her own cause with a 3-for-4 performance at the plate with a double, triple, four RBI and four runs scored. Sister Karsyn Bode, a senior, scored two runs and drove in a run while going 1-for-3 in the season opener.
Freshman Mallory Eaglin went 3-for-3 with a double and a run while Eleanor Honnert and Abby Moore each had two hits. Moore had a triple with two RBI and a run and Honnert drove in three runs with a run scored. Emma Voss, Chloe Hunter and Tryniti Reed each had a hit and two runs.
Voss would add two stolen bases and Kaylee Peterson swiped a base.
Oldenburg statistics were not received by time of print. The Lady Twisters (0-1) are back in action next Tuesday at Edinburgh.
Milan (1-0) plays next Wednesday at South Decatur.