Boys golf sectional tees off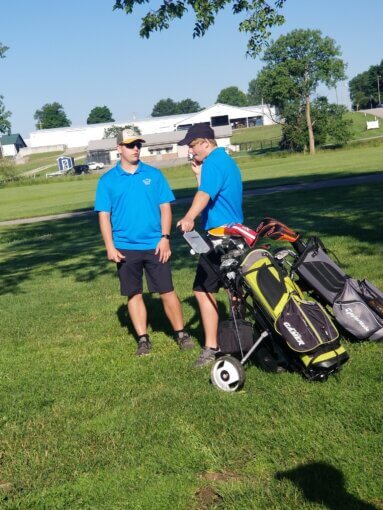 PHOTO COURTESY OF JCD SPORTS
The 2022 high school boys golf season came to an end this past Friday for four coverage area schools competing in the IHSAA Boys Golf Sectional at the Greensburg Country Club.

Batesville, Milan, Jac-Cen-Del and Oldenburg Academy all competed in Greensburg with the Bulldogs finishing highest at seventh place with a team score of 355. The Indians were ninth at 420 while the Eagles and Twisters were 10th and 12th respectively with a 434 and 450.

Columbus North won the sectional championship with a 305 and Greensburg was runner-up at 331. Columbus East, North Decatur and East Central rounded out the top five. Columbus North's William Davis earned individual medalist honors and won the sectional with an 18-hole two-over par 72. South Dearborn's Eli Hoffman was runner-up at 73 and advanced to the individual round of the regional.

Inside action regarding coverage area golfers, Batesville was led by Alec Bunselmeier with an 87 and Jackson Wanstrath was a stroke behind with an 88. Jackson Day's 89 and Leo Moody's 91 rounded out scoring while Logan Fletcher carded a 95 in a non-scoring round. Milan's top two golfers were Jackson Voss and Cole Knecht with a 95 and 97 respectively. Jacob Helton shot a 113 for the Indians and Trey Mattl sat at 115. Nathan Voss's 123 came in a non-scoring round for the Indians.

Jac-Cen-Del was led by Sam Schwering's 98 and Derek Borgamn came in after 18 holes with a 103. Eagle scoring was followed by Austin Rohls at 109 and Chris Kuhns at 124. The non-scoring round saw Landon Boor at 138. All four Oldenburg golfers qualified for the scoring round. Cale Johnanigman and Brett Wagner sat at 104 and 105 respectively while Ben Ruler shot a 111 and Spencer Mack shot a 130.

The regional round will be hosted by Providence High School on Thursday afternoon at the Champions Pointe Golf Course. South Ripley boys golf started sectional play on Monday as they competed in the Madison sectional hosted by Sunrise Golf Course.