Bradley has gym floor named after her at SMWC for leadership excellence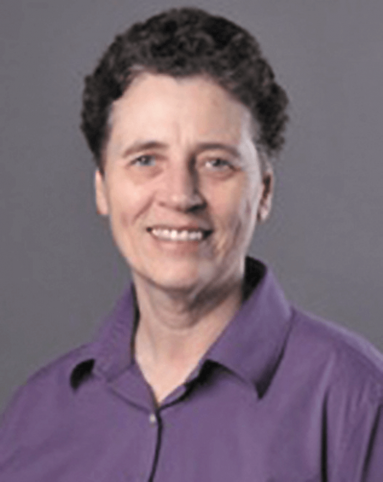 Not too many can say they have a basketball floor named after them, but it seems fitting for the Knoerle Center's basketball floor at Saint Mary-of-the-Woods, to be named Deanna Bradley Court.

Bradley helped develop the college's athletic programs with better facilities and scholarships for athletes over the past 30 years. She will retire in May.

When Bradley learned the court would be named after her, she was moved to tears and said, "I have loved this job for 30 years. Now it's time to pass that baton and look forward to the future." She genuinely cared for the student-athletes, coaches, anything connected to the program. She hopes that legacy will continue and said she will root for the Pomeroys as a fan. "It will always be part of my life."

When Bradley began her career as the athletic director at SMWC in 1991 the college still had a 1910 basketball gym that featured overhanging balconies, which frequently altered 3-point attempts from the corners and long passes by opponents. The state of the gymnasium was in the forefront of Bradley's mind as she delved into the task at hand and created SMWC's first scholarship athletic program. She was the head coach at what was then an all-female college from 1994 until 2002, then from 2004 until her retirement as coach in 2018.

Realizing that the old, regulation-undersized gym would not be adequate for serious college basketball in 2000, she turned to the Wabash Valley Family Sports Center, then the Charles T. Hyte Community Center, then the Clinton Community Recreation Center (the old Clinton High School gym) for playing home games.
In November of 2014 the first women's basketball game was played in the new facility that would boast 45,130-square-feet and was known as the Knoerle Center, with Bradley serving as the head coach of the Pomeroys. The school became co-educational in 2015 with Bradley encouraging the addition of men's athletic teams.
"Deanna Bradley came to Saint Mary-of-the Woods and created a scholarship athletics program where none existed," Dottie L. King, Ph.D., president of SMWC, said. "I've been at this school for 19 years and she was already accomplishing so much by the time I arrived," King told a group of reporters and Woods employees at a recent ceremony. "Deanna, you've left a mark on us and we will never forget all that you've done," King said. "Through her 30 years, The Woods has continued to grow and evolve, and her dedication has been a large part of our success. Most importantly, she has held our mission in her heart. Thank you, Deanna, for everything you have done for SMWC."

Bradley, who is a small town girl from Holton, always loved the game. She told the Osgood Journal, "I would put on gloves, a coat and hat just to shoot hoops in the driveway at Dabney even when it was snowing." That's where she lived with her siblings and parents, Elmer and Sherry Bradley, who now reside in Dillsboro. But, she grew up in Ripley County where she was a member of the Holton Christian Church, MVP of the 40/8 senior all-star game at JCD in June of 1976, and worked for the town of Holton patching roads, weed eating and mowing town properties. She knows hard work, and when she took it to the floor – well things changed, for her and for so many she has impacted over her career.

In a news release it noted that Bradley was involved in the 1999-2000 transition from the National Small College Athletic Association (NSCAA) to the United States Collegiate Athletic Association (USCAA), a key growth for the department and institution. In 2020, SMWC was approved for membership in the National Association of Intercollegiate Athletics (NAIA). It will transition from USCAA to NAIA during the 2021-22 season becoming a provisional member on July 1, 2021.

On a personal note, Bradley has had three Hall of Fame inductions that include the Saint Mary-of-the-Woods College Inaugural Athletic Hall of Fame Class in 2017, where she served as a member of the Board of Directors for six years (2007-2013), within the USCAA. On January 2, 2019, she was inducted to the USCAA Hall of Fame based on her 28-years of meritorious service to the institution and affiliation. She was first inducted in the Ripley County Basketball Hall of Fame in 2006 and was the first female student-athlete from South Ripley High School in honor of that caliber.

Coming from a small town athletic program where there wasn't a girls team, she did play sports when she got to high school at South Ripley. She reflects, "While attending Holton school, we had to wait about 30 minutes for the bus to come back and pick us up after dropping off other kids. SO, I would go down into the old gym at the school that had a concrete floor, and play pick up with Mike Stratton, Billy Brewer, Larry Allen, Mike Baugh, and anyone else I could find."

Bradley concluded, "No one accomplishes anything by themselves. Behind the scenes is my remarkable family, who encourages and celebrates the achievements of every single member and I could not be prouder of them."