Bradshaw nabs 500th career win, JCD no-hits M-Town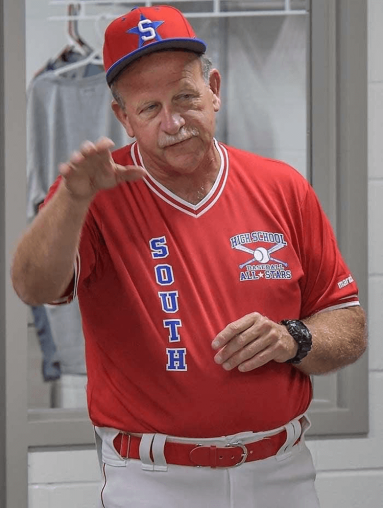 Photo Courtesy of JCD Sports
David Bradshaw has done just about everything a head coach in high school sports can do. Whether on the basketball court or the baseball diamond, the Jac-Cen-Del graduate has done nothing but give back to his alma mater, delivering accomplishment after accomplishment and win after win which includes a 2009 Class A boys basketball state title with the Eagles.

But it's no secret that baseball has been Bradshaw's passion and his longtime track record as head man for Jac-Cen-Del baseball only grew this past Friday as Bradshaw collected his 500th career coaching win as the Eagles busted up Morristown 10-0 in six innings played in Osgood.

Bradshaw was set to grab the monumental win this past Wednesday at Edinburgh but the game was canceled, leading to the opportunity to get the victory at home in a season opener. All 500 career wins he has earned have been done in a Jac-Cen-Del uniform.

As for the game itself, Jac-Cen-Del jumped out to an early 1-0 lead in the bottom of the first and the score stayed the same until the bottom of the fourth when the Eagles exploded for five runs in the frame. The score shot up to 10-0 in the bottom of the sixth when four more runs were scored and the game ended by ten-run rule.

Jac-Cen-Del had 11 hits in the game with two hits apiece from Ryan Wilson, TJ Menchhofer and Damon Hughes. Menchhofer had two RBIs, three stolen bases and a run scored while Cameron Gehl drove in two runs as well. Hughes, Jordan Myer and Justin Swinney each scored two runs.

Adding even more fun to the evening was the fact that Gehl and Hughes each pitched three innings on the mound and combined for a no-hitter in the season opener. Gehl pitched the first three innings and struck out five while walking three with Hughes coming through in relief and striking out three batters.

Bradshaw, who has led the Jac-Cen-Del program as far as the Class A Final Four inside state tournament play, was honored with a presentation and fireworks display following the game amid a large crowd in attendance to witness the historic mark.

Jac-Cen-Del (1-0) hosted South Decatur on Monday night and hosts Crothersville tonight before beginning Ohio River Valley Conference play on Friday at Switzerland County.