Bridge construction to close State Road 350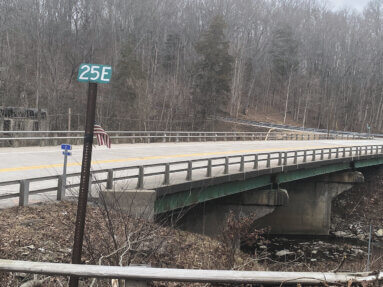 WANDA ENGLISH BURNETT PHOTO
Those traveling on S.R. 350 between Osgood and Milan will have to take a different route starting Monday, February 20.

According to information from the Indiana Department of Transportation, construction on the bridge over Plum Creek, will cause the road to be closed. However, motorists on County Road 25 and N. Baseline Road will have access from S.R. 350 during construction. The bridge is located between CR 25 and N. Baseline Road on S.R. 350.

Force Construction Company plans to begin construction on February 20 with the project lasting until sometime in mid-June.
INDOT reminds drivers to slow down, use caution and avoid distractions in and near active construction zones. The work is weather-dependent and schedules are subject to change.

To monitor road closures, road conditions and traffic alerts in Southeast Indiana, motorists can contact Facebook: facebook.com/INDOTSoutheast, Twitter: @INDOTSoutheast, or TrafficWise: 511in.org.

INDOT continues to solidify the Hoosier State as the Crossroads of America by implementing Gov. Eric J. Holcomb's $30 billion Next Level Roads plan. With six district offices and 3,500 employees, the agency is responsible for constructing and maintaining more than 29,000 lane miles of highways, more than 5,700 bridges, and supporting 4,500 rail miles and 127 aviation facilities across the state.