Bulldog boys blast Greensburg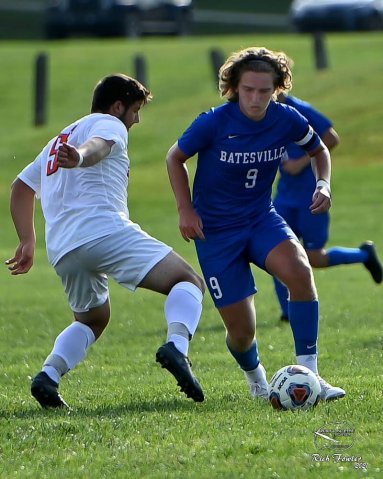 PHOTO BY RICH FOWLER
Class 2A No. 20 Batesville rebounded from a Saturday loss and a drop in the state rankings on Tuesday night, dominating Eastern Indiana Athletic Conference rival Greensburg in a local boys soccer showdown.

Batesville at one point led 5-0 in the first half before tacking on four more goals the rest of the way. The match ended late on Tuesday evening and statistics were not available by time of print.

The win follows up a tough 2-0 loss at home to Whiteland on Saturday. After a scoreless first half, Whiteland's offense managed two quick goals while defense kept the Bulldogs in check the rest of the way.

Batesville (9-3, 4-1 EIAC) visits Franklin Community on Saturday, marking the final non-conference match of the regular season for the Bulldogs.