Buses are back! Be sure to watch for them!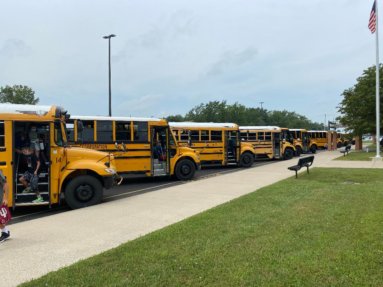 GRACE GROSSMAN PHOTO
The big yellow buses are back in town with all schools officially now in session. Schools are asking the public to be aware and watch for the many stops the buses will be making all across the county as they drop off and pick up our precious children morning and evening. Buses are now equipped with cameras on their stop arms and that will be monitored closely. Also, please watch your speed in school zones. Police across the county will be in place to watch for speeders in their strategic areas. Together we can make a successful safe year for our children.