B'ville man charged with high felonies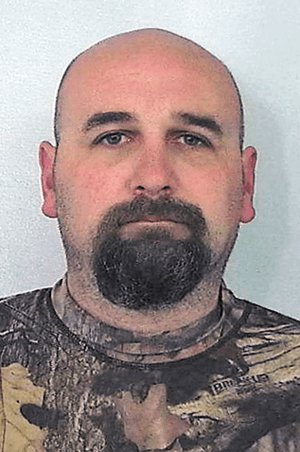 Brian K. Sims, 42, of Batesville, was charged last week in Ripley County Circuit Court with three high level felony counts: Child Molesting, Level 1 Felony; Child Molesting, Level 4 Felony; and Incest, Level 4 Felony. All crimes were allegedly committed between January 1, 2020 and November 9, 2020 with a person under the age of 14.

Det. Sgt. Michael Manus of the Batesville Police Department signed a Probable Cause Affidavit that outlined the alleged crimes and a forensic interview at the Child Advocacy Center in Greensburg.

The victim accused Sims of inappropriate touching on the skin in private places at least monthly from January until just before Thanksgiving last year when a text message was sent to him to stop doing these things.

The sexual assaults took place in the victim's own bedroom or sometimes in Sim's bedroom. The victim told interviewers that while it didn't feel right, the fear of not doing what Sims asked was greater.

Sims admitted to police that he told the victim it was their secret and not to tell anybody. "I know it is wrong but at the time my brain wasn't registering it," he said.

The Initial Hearing is set for February 17 for Sims.