Chamber has new executive director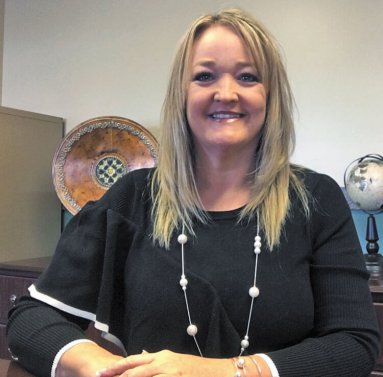 SUBMITTED PHOTO
The Ripley County Chamber of Commerce remains in good hands after Amy Thomas resigned and Deborah Tompkins took the executive director position at the first of the year. "I hope to build on the good things that Amy already had in motion," Tompkins told the Osgood Journal. She said Thomas will stay on the board of directors for the chamber.

Tompkins slipped into the executive director chair easy from having served as the assistant director for a period of time. She also brings a myriad of skill sets that will blend perfectly with the new position.

Having grown up in Ripley County and living here her whole life has given Tompkins the advantage of knowing a lot of people. She worked for the South Ripley School Corporation in administration where she was secretary to the superintendent and payroll clerk. She worked as the treasurer of the Southeastern Career Center and Indiana Virtual Academy at the same time. She also worked with the Indiana Virtual Academy in customer service and marketing.

In her 30's Tompkins went back to school to earn her bachelor's degree in business. "I always need to grow, both personally and professionally," she noted. She is very goal oriented and is listening to the heartbeat of the chamber members to see what their needs are. "It's all about them," she noted, saying the community grows and prospers when businesses are successful.

"It's all about networking and marketing," Tompkins said. She hopes to continue the collaboration with the area businesses, which are about 200 members strong. Her goal is to help businesses already established, and bring in new ones that will benefit from being a member of the chamber.

Alesha Neal is the incoming president for the chamber, and Tompkins said she is looking forward to working with her and the entire board of directors.

The Ripley County Chamber of Commerce is located at 220 E. US Hwy 50, Suite A, Versailles. Their number is 812-689-6654. Find out how the chamber can help grow your business today.