Clark enjoys summer success on the course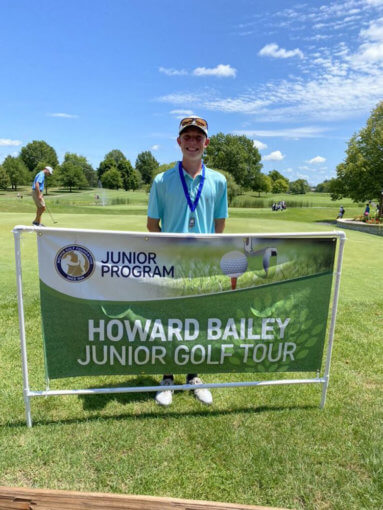 Submitted Photo
Josh Clark was denied a high school golf season this past spring but summer has provided the incoming Milan senior an opportunity to shine on the independent circuit. 
Clark, a regional qualifier in the IHSAA Boys Golf State Tournament in 2019, has competed this summer on the Howard Bailey Junior Golf Tour, a state circuit sponsored by the Indiana Junior Professional Golf Association. He most recently competed on Tuesday in a junior event at the Sunrise Golf Course in Madison, finishing third with an 18-hole five-over 77, just one stroke off second place. 
Although still looking for a first place finish on the tour, the Milan teen has proved to be one of the state's top high school golfers the last couple months and has been a mainstay near the top of the leaderboard. Alongside several top ten finishes, Clark saw his best finish come just a couple weeks ago when he finished second at the Hillview Country Club in Franklin with a one-over par 73, just a stroke shy of first place. Just four days prior to that, he finished third with a five-over 76 at the Cascades Golf Course in Bloomington. 
Clark, listed as a native of Moores Hill, has practiced and golfed often this summer at Kelly's Hidden Acres Golf Course in Milan, even taking home the course's club championship this past Sunday, shooting just two-over par at 74. He returns to tour action today at the Junior Tour Championship at The Players Club at Woodland Trails course in Yorktown.