Come to be scared…we're waiting on you!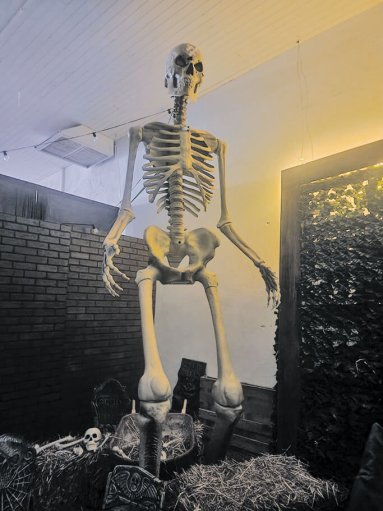 Is everyone ready to get scared and have some goblin fun for Halloween? This Saturday, Oct. 28 is the place to be for the first "Freeman Halloween Spooktacular" on Brick Street in Osgood. (117 W. Ripley St.) The event will be open to public and start festivities at 2 p.m. They want to bring back the nostalgia from when the building was used as a haunted house years ago. The first floor has been set up for the occasion. This will be a family friendly event for all ages. The adults will have an area lounge tolisten to live music while activities will be throughout the building. Pumpkin painting, scary movies and the ultimate haunted house within the building for all ages. The cost of the haunted house will be a $5.00 entry and you can go through the Haunted house as many times as you want to be scared by the villians. The haunted house will open at 5p.m.
They will have free popcorn; pizza and candy will be available to purchase during the event. Contests and prizes will be given away throughout the evening.
Osgood Beautification Committee (OBC) Children Outreach Program is also proud to organize its Third Annual Osgood's Pumpkin Race. The event is scheduled for this Saturday at 2pm. The race will take place on O &M Street at the Osgood Lions Club Mini Park in Osgood. It is a chance for local companies and organizations to come together to have lots of fun and help raise money for a local charity. This is a great opportunity to let your creativity go wild by decorating, building, and racing your Pumpkin Racer! Local businesses and participants decorate the wildest looking and fastest pumpkin racer ever!
It is a fun-spirited activity for all ages and promised to be the most fun and unusual Halloween event the town of Osgood has ever seen.
OBC asked local businesses and organizations to be a part of this charity event. Participation fee was $100.00, and proceeds will go to the Osgood Children Outreach Program. However, the event is free for all to attend and enjoy.
Come and enjoy the Halloween celebrations supporting a great charity and supporting local businesses.
Dress up in your favorite Halloween attire.