Community leader loses life in tragic accident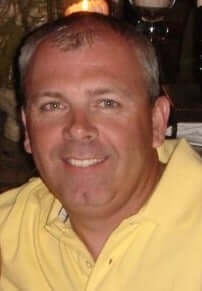 SUBMITTED PHOTO
A community was left in mourning after a tragic accident claimed the life of Norman Kappes, 53 of Osgood.

As the news spread of the crash on Saturday, January 29 that occurred around 9 a.m. on US 421 just south of Napoleon, so did the heartbreak. Kappes sustained fatal injuries after his vehicle veered into the path of a Ripley County dump truck being driven by Timothy M. Sides, 49 of Versailles. Sides was not injured.

Multiple agencies responded to the scene that closed the roadway for five hours – many of those responding knew Kappes from his days of being a volunteer firefighter for the Osgood Fire Department (over 22 years).

Kappes was known as "going the extra mile" with everything he did. He was described as "giving countless hours helping others." He had been a member of Task Unit 1, along with the fire department where he held the title of Assistant Chief and hero. This selfless volunteer saved a life, but would never take recognition for doing so. Gloves worn from when Kappes pulled a life to safety from a burning fire, have been retired and are shown proudly at the fire company.

Losing Kappes hit the fire community hard across the county and beyond. He could always be counted on to help other departments and assisted Versailles Fire Rescue often as an instructor at joint training drills as well as an instructor for district training courses.

A life of service included still serving on the Osgood Town Board, where he had held the title of President for seven years. Town Board members wrote, "Norman was a dedicated and true public servant. He was proud to be a 'hometown' boy and worked tirelessly to improve the lives of all the citizens of Osgood. He made himself available to everyone and listened intently to each and every concern, promising to work together to find a solution that worked for everyone…Norman's love, impact, and value to the Town of Osgood is immeasurable and will be felt for years to come."

A shared memory of Norman was the day after the first Bricktoberfest when town board members were doing clean-up. He stopped to lend a hand even though he was dressed for church. He was a member of the Osgood United Methodist Church where he was an usher at the time. His love for his faith, family and friends was evident in everything he did.

Funeral services are set for Thursday, February 3 at Neal's Funeral Home in Osgood at 10 a.m. Visitation will be held at the funeral home on Wednesday, February 2 from 2 p.m. to 7 p.m. See full obituary inside today's paper on page two.