Concerns about COVID-19 grow; local health department stands ready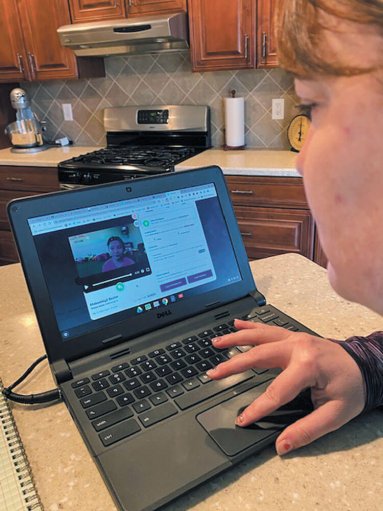 SUBMITTED PHOTO
With concerns of the Coronavirus (COVID-19) spreading rapidly, things change on a day-to-day basis. Indiana now has deaths to report, and more closings have been announced.

In an effort to combat the spread of COVID-19, and protect the citizens of Ripley County, the Ripley County Health Department will be closed to the public until further notice per David J. Welsh, MD, Ripley County Health Officer.

"We will continue to serve the community, however due to an abundance of concern we are taking necessary precautions to protect the public health of our community and employees," Dr. Welsh released in a statement to The Versailles Republican. It was further noted that staff will be in the office during normal business hours to serve the community and can be reached by phone or email. Information will also be located on the website, www.ripleyhealth.com, along with their Facebook and Twitter account. The main line to call is 812-689-5751, vital records at 812-689-0508, nursing 812-689-0506 and septic 812-689-0507. "Together we can tackle this challenge," noted Dr. Welsh.

Holley Rose administrator of the local health department, asked for people to be patient and know they are working behind the scenes doing everything possible to keep citizens safe.

At the Ripley County Council meeting Monday, March 16, Dr. Welsh noted, "We need to make sure folks understand why it's important not to let this spread faster." His advice, as it as been from the onset, is "wash your hands."

Both Welsh and Rose noted that the health department is in frequent communication with schools and county officials. They are giving orders as directed by the state. They are also telling people to follow President Trump's recommendation of no more than 10 people in groups, and still keep a six foot distance between people even then. Call ahead if you are going to the hospital. They may want to meet you in the parking lot. All elective surgeries in the state are postponed. "That tells you how serious it is," noted Dr. Welsh.

More closings and information on local government:

The Ripley County Commissioners have issued that Ripley County Government Buildings will be closed to the public starting today, March 19. The county elected officials and employees will still be working on a daily basis. You can access phone numbers on the www.ripleycounty.com web address and they will also be posted on all exterior doors. You are asked to utilize the drop boxes outside of the courthouse and the annex buildings to leave any documentation needed for the offices.

Ripley County Clerk Ginger Bradford has announced that all marriage licenses applications will be processed by appointment only until further notice. She said applicants must start the application process online by going to the clerk's page of the county website at www.ripleycounty.com and connecting to the state link. Once the application is complete applicants should call the clerk's office at 812-689-4783.

For those needing copies of marriage licenses for driver license or insurance purposes, please call the office office to make arrangements at 812-689-4783.

Diane Macek, election deputy, noted, "With the primary election just around the corner, and with the threat of spreading the coronavirus, voters are encouraged to consider voting by mail. Registered voters can request an application for an absentee ballot by calling the election office at 812-689-4783."

Courts

Circuit Court Judge Ryan King and Superior Court Judge Jeffrey Sharp signed an Emergency Order on COVID-19 this week. It reads in part, "The circuit and superior courts are acutely aware of the COVID-19 outbreak and find that the outbreak requires that the courts take extraordinary measure in order to continue to provide access to the justice system, while also accounting for the health and welfare of the litigants, employees and the community."

In short, as a result of the outbreak, the courts will operate on a slimmed down version. Only the person and their counsel are permitted to enter the courts. Anyone who is ill will not be allowed in the court room. Ripley County Community Supervision is asked to modify their normal operating procedure to be consistent with this order. This will remain in effect until at least April 10, but could continue past that date depending upon the outbreak conditions.

Ripley County Prosecutor Ric Hertel noted that his office is closed to the general public and is operating on as-needed basis and appointments only. The office will remain staffed.

Closings

Across the board, if you have an event that was scheduled from now until at least the end of March, it is most likely canceled. Local libraries, museums, zoos, and some churcheshave closed. By order of the state all restaurants, any place serving sit-down dining, bars, and the like should be closed. Carry out or drive-thru is available at most of these places locally.

The Ripley County Chamber of Commerce has canceled the Easter Egg Hunt event for this year. The F.A.R.M. Club swap meet has been postponed.

Many employers are asking their employees to work from home if at all possible. They are also asked to have a contingency plan in place.

As a local community, everyone is encouraged to work together to provide child care options for all who need assistance and delivery services of meals. "Check on your neighbor", Dr. Welsh advises.

Actions by the Governor:

Governor Eric Holcomb noted that the state will be modifying business. Family Social Services Administration (FSSA) has asked federal officials to approve a request to temporarily waive the renewal process for Hoosiers who need SNAP or TANF benefits. Those on Medicaid will not pay co-pays for COVID-19 testing. Hoosiers on Medicaid can get 90-day refills of medication for chronic conditions.

Community meals for senior citizens are being converted to home meal deliveries. Local partners, such as Area Agencies on Aging, have been given funding flexibility to cover the added costs of delivering meals.

Families can find their local Child Care Resource and Referral by calling 1-800-299-1627.

The bottom line is stay at home if you can possibly do so. The health department noted that when Ripley County gets a positive test, they'll need to ramp up restrictions even further than they are now.

Signs and Symptoms could include:

Fever, fatigue, dry cough, loss of appetite, body aches, shortness of breath and a productive cough, according to one doctor, who emailed patients. Be vigilant, don't over diagnose, but be watchful of those who are elderly, and have chronic health problems.

Editor's note: While the news isn't good about the virus that seems closer each day, the community we live in says a lot about us. Yesterday, someone bought my tea at McDonald's (perfect stranger). I heard of another lady who bought stashes of the Reese's Easter Eggs and then opened them in the store and gave to all the workers. Remember, those serving us now are tired too. The local stores are being stocked daily, but people are also buying some products out daily. Be respectful of others when buying. We are all on the same level of not really knowing what is next and anxiety sometimes gets in the way of our better judgment. "Be Still and Know that I am God," is a scripture verse I go to in times like these.