Domestic violence erupts on same road in Holton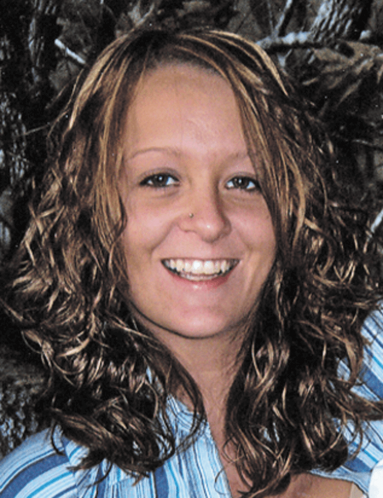 SUBMITTED PHOTO
As family and friends of Kristina Jones, 36, await answers on what happened on January 10 when she was viciously murdered, police are looking into another incident on the same road in Holton – 700 West. To be clear, it was not at the same residence, but, rather a neighbor's home and is unrelated, according to police.

Police are in the middle of an investigation concerning Jones, as they consult with the Indiana State Police laboratory, Indianapolis. An arrest has not been made at this time.

The second incident involved a shooting on Monday, March 1 when a call came into dispatch about noon. According to Sgt. Stephen Wheeles of the ISP, this involved a "family fight" that had been ongoing for a couple of days, where a mother shot her adult male son. He was then taken by helicopter ambulance to the University of Cincinnati Hospital where he was treated and released.

Police could give little information with the incident still in the investigation stage. And, they couldn't release names. However, most people in the small community of Holton know that Becky Richter Druschel was the woman who allegedly shot one of her sons.

"Detectives and crime scene investigators were on the scene after noon and into the evening hours," Sgt. Wheeles told The Versailles Republican regarding the shooting between the mother and son. No arrests have been made and police could not say at this time whether the shooting was intentional or an accident.

Police were called to that same residence on January 19 this year, after Becky's father, Roger Richter, allegedly committed suicide at the age of 77.

With no arrest made in the death of Ms. Jones, people in the small town of Holton are somewhat on edge. This comes with the added situation just a residence apart, with more death bringing additional questions, rather than answers.

The Safe Passage 24/7 helpline, toll free is 877-733-1990 or 812-933-1990. For more information, go to the website, www.safepassageinc.org or to Safe Place, the sexual assault crisis center, https://safeplaceforhope.org/.

Safe Passage and Safe Place serve Ripley and surrounding counties. This is a confidential place with no fees for shelter or any support services.