Feller named new girls hoops coach at Oldenburg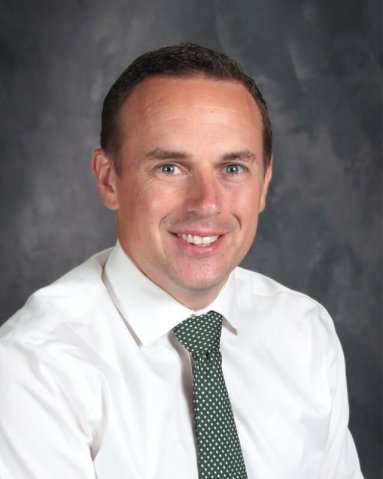 Photo Courtesy of Oldenburg Academy
Oldenburg Academy has been in search of a new girls basketball coach since the beginning of September but the Twisters are in business just prior to the start of the 2020-2021 season after hiring Eric Feller as the program's new varsity head coach last Thursday evening.

Feller replaces Eddie Johnson who resigned from the position after two years at the helm. Johnson was 23-23 in those two seasons. Feller becomes the third girls varsity head coach in the program's last 11 seasons.

While this is his first varsity head coaching job on the hardwood, Feller is no stranger to leading a varsity program as he is currently the varsity head coach for the Oldenburg football team. Feller's tenure started 2018 where he guided the Twisters to a 4-6 record and a 4-5 mark in 2019. The Twisters are currently 3-4 on the season.

Away from football, Feller does have basketball coaching experience having served as the head coach for Oldenburg's boys C-team. He has also served as a boys varsity assistant basketball coach under head coach Gary Moorman in recent years. He was a coach on last season's Class A sectional championship team that finished the year 18-7 and was set to play in the state regional tournament in March before COVID-19 shut down the remainder of the season.

"We are very excited for Eric (Feller) and his coaching staff to lead our girls on and off the court," Oldenburg athletic director Patrick Kolks said in a press release last week. "What we have seen him do with our various teams here at the academy, we are very confident he will continue to build a very successful girls basketball program."

Oldenburg girls basketball finished 8-15 a year ago and lost five seniors from that group, giving Feller a young team to mold when the new season kicks off in November. The Lady Twisters open the 2020-21 campaign on November 13 at home against Southwestern (Hanover).