Fire destroys home that is quickly rebuilt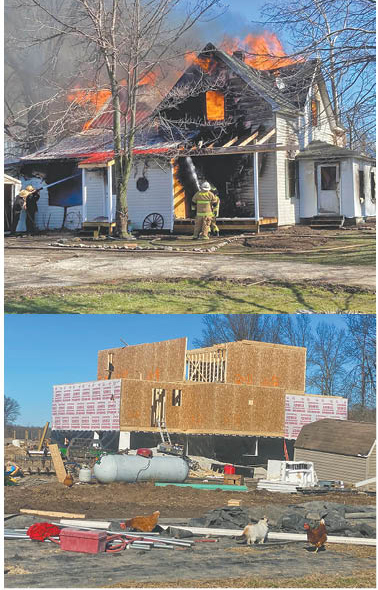 Submiited/Woody Bush
High winds kept fought the firefighters as they fought the fire at the home of Joel Stoltzfus on 600 S near New Marion on Thursday, February 9.
Meteorologists noted that winds were sustained at 25 mph and had gusts up to 40 mph in some places.

Firefighters from New Marion, Holton, Versailles, Osgood, and Napoleon were on the scene. While the home was a total loss, they were able to save an outbuilding nearby.
Firefighters responded to the blaze about 11:30 a.m
.
New Marion Fire Chief Charles Meisberger said he believed the cause of the fire came from cooking in the kitchen. Of course the winds made it hard to control.

There were no injuries to the firefighters and everyone in the home got out safely, according to Meisberger.

A group of more than 100 could be seen on Saturday putting together a new house for the family.