Flood is state finals bound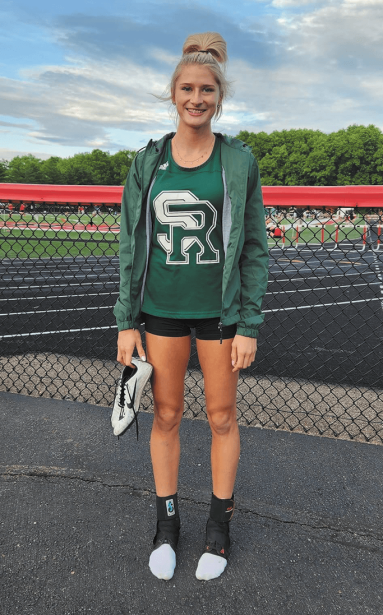 PHOTO COURTESY OF SR TRACK
Emily Flood was forced to wait nearly 24 hours for the official word but jubilation eventually made its way to Versailles on Wednesday as Flood was announced as one of the final participants for the IHSAA Girls Track and Field State Finals.

Flood just missed an automatic qualifying spot in last Tuesday's girls regional meet at Franklin Community High School, placing fourth in the 100 dash in a time of 14.97 seconds which was a new school record.

Without an automatic bid to the state finals, Flood was hopeful her time would meet the state's regional performance standard in a first attempt at an at-large bid but frustration set in when it was revealed that the standard time was 14.96 seconds, making Flood miss the cut by one-hundredth of a second. The only hope remaining was that her time was ranked in the state's top three among regional competitors who did not receive an automatic bid in the 100 dash. Flood's chances looked promising on Tuesday night with three regional fields not having sent in results to the state by midnight.

By Wednesday, the big news arrived, making Flood the first Lady Raider in the track and field state finals since Megan Cole in 2019.

The IHSAA Girls Track and Field State Finals will be held on Saturday at the Robert C. Haugh Track and Field Complex on the campus of Indiana University. Flood will compete in the 100 dash time trials at 5 p.m. in hopes of earning a spot in the 100 finals later that night at 6:25 p.m.