Former deputy charged with felonies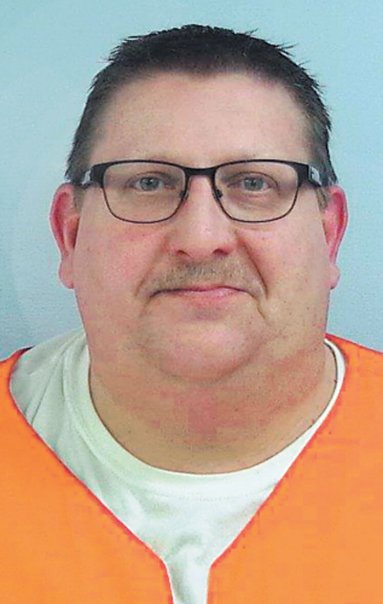 In a case that dates back to 2013 a Dearborn County Court has granted a continuance for a pre-trial hearing and Motion to Dismiss that was scheduled for March 19. Judge Jon Cleary signed the document Tuesday, March 12 in the case of State of Indiana vs. Dale H. Holbert.
A special prosecutor, Monica Hensley of Switzerland County and special judge, Jon Cleary, were appointed after Ripley County's officials in those capacities recused themselves from the case due to Holbert being a Ripley County Sheriff's Deputy at one time, which is a normal proceeding. Holbert was a Milan resident at the time.
Holbert was serving as the clerk-treasurer for the town of Milan with the investigation dating back to 2013. A warrant for his arrest was just granted February 4, 2019 with Holbert being formally charged with three counts of Official Misconduct, and three counts of Violation of Depository Rule – all felony charges.
On October 18, 2018 ISP Detective Tim Denby began to investigate the case following a lengthy investigation by the Indiana State Board of Accounts. As a result of the report made by the ISBA, Holbert paid $8,300.42 to the State of Indiana for collections not deposited, missing customer deposits, penalties, interest and other charges owed to the Town of Milan, according to an Affidavit of Probable Cause filed January 24, 2019 in Ripley County.
Rick Ahlrich, with the Indiana State Board of Accounts, told the ISP investigator that Holbert "failed to deposit monies received by the Town of Milan in a timely manner as prescribed by Procedure for deposits of public funds IC 5-13-6-1. Ahlrich also stated that Holbert "left the town clerk's office and really failed to do his job which caused damage to the town." He went on to say that Holbert was offered the opportunity to speak with him (Ahlrich), but did not. He said Holbert did not show up for the exit interview conducted by the Indiana State Board of Accounts.
The affidavit noted that the person coming into the town clerk's office following Holbert said the office was very disorganized and the mail was piled up on tables. The town hired CPA Charlene Brown to assist with getting the office in order. Det. Denby was told that checks were not processed and deposited and Holbert didn't even have a receipt book for monies received by the office. Checks were found that had not been cashed for over six months.
Some checks were issued on a date and then didn't clear the bank until months after they were written. Some of those were from Riverboat accounts, for example on was issued on 10-10-13 in the amount of $48,637.66 and cleared the bank on 3-21-14. There were several like that.
With a pre-trial hearing and Motion to Dismiss being continued due to a conflict with the prosecutor in Switzerland County, a new date for those hearings will be determined soon, according to Dearborn County Superior Court staff.