Former Eagle earns collegiate mark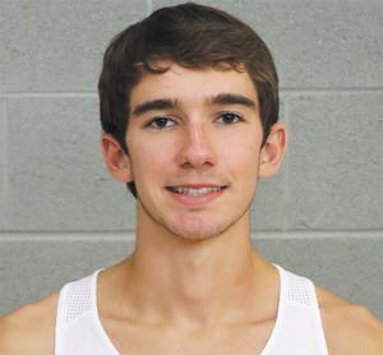 PHOTO COURTESY OF ROSE-HULMAN ATHLETICS
A former Jac-Cen-Del standout is currently making his name known in the NCAA Division III ranks as Rose-Hulman sophomore Joshua Pohle recently ran his way into the school's record books.
Pohle starred for Jac-Cen-Del cross country and track and field during a four-year span and exited his time with the Eagles with several awards and postseason accolades in tow.
September 29 of this year saw Pohle help Rose-Hulman to a second place finish out of 12 teams as part of the Nike Cross Country Town Twilight Meet. Pohle's 8K race time of 25:45.20 not only placed him third overall among competing individuals, but also placed him 16th all-time in program history with regards to fastest race times. The time was over one minute better than his time posted a year ago at the Heartland Collegiate Athletic Conference Championship.
Pohle's time of 26:40.30 in that meet placed him 18th during the 2022 season and he would receive All-HCAC Honorable Mention honors as part of his freshman campaign.
Rose-Hulman runs again on Friday at the JennaStrong Fall Classic at Wilmington College in Ohio. Away from running, Pohle is majoring in Mechanical Engineering at the school.