From the superintendent's desk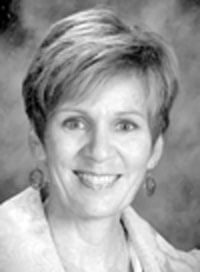 I hope everyone is enjoying summer and the additional family time it brings. Milan Schools are fortunate to have a strong group of counselors and recently they have shared helpful ideas for parents during the summer. They have said that parenting in general is challenging, and during a pandemic it looks very different. It can be overwhelming for all family members trying to meet children's needs and our own. Here are a few key thoughts:
Building a family schedule helps our days be predictable and calmer because we have a plan. So, schedule wake up time, play time, chore/work time, bedtime, and meal time, for example.

Second, finding a healthy balance for our mind and body is a challenge for all of us, but dividing our day between focus/mental time, physical activity, downtime/rest, play/fun time, and social time makes everyone feel better. 

In considering our return to school in August, our counselors suggest getting children back on a normal sleep schedule starting at least two weeks in advance. Additionally, starting some routines and expectations at home like daily or weekly chores could help students become accustomed to school routines. 
We will be offering Back to School events that will be virtual, which will help students start to reconnect with friends and teachers. Parents can ease fears about safety by reminding students that safety at school is our first priority. Milan will put our students' social and emotional needs first. We will start our school year with lessons about coping with difficult situations and will take time to attend to the needs of our students before we jump into academics.

Speaking of starting to school, we look forward to a safe and responsible return to school on our planned first day which is Tuesday, August 11. Soon, parents will receive our Back to School Plan as well as some basic reminders about school starting amid COVID-19. I have met with Ripley County Health Officer Dr. David Welsh and with our school safety team. Principals are meeting now with teachers. Maintenance and cafeteria staff are preparing all areas. 

We are taking many precautions to ensure a safe re-entry. Parent involvement is an important part of our plan. We're asking parents to be sure their child is feeling healthy and well before sending their child to school each day and to choose if they want their child to wear a mask, although we will recommend students wear masks when they are within six feet of another person for longer than fifteen minutes.

We understand that some parents may desire for their child to continue online learning. In this case, principals will meet with parents to design an online learning plan that will work for each child. Interested parents are encouraged to call their child's school.

Sports teams began conditioning and practices on July 6. John Prifogle, our AD, met with coaches and will be getting specific information to parents. Milan joined the other ORVC schools to develop guidelines to ensure our return to sports is safe for everyone. It's important to know that athletes need to have an Assurance Form signed by their parent, and prior to participation, all first-time student athletes are required to have an IHSAA Pre-Participation Physical for the upcoming school year. Returning student-athletes are not required to obtain a new physical, but must provide the 2020-21 IHSAA Health History Questionnaire and Consent & Release.

We will also be offering a virtual Jump Start Summer School that will begin July 20 for students in grades K-6. This is a great opportunity for students to brush up on some basic skills and get back into the routines as the counselors suggested earlier in this article. 

In the coming weeks we will provide additional information. We appreciate everyone's patience as we navigate this ever changing situation. We are excited to see our students in person and even though some things will be a bit different, we know we will be able to provide a safe learning environment.
August 11 will be here soon!