Funds being raised for new sports complex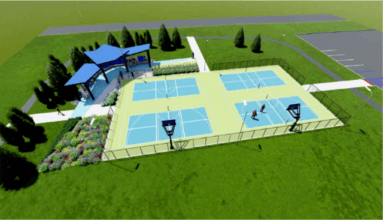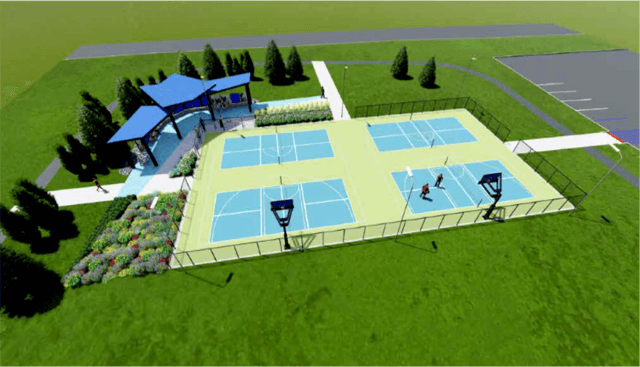 SUBMITTED PHOTO
The Southeastern Indiana YMCA is launching a Capital Campaign to raise funds for the YMCA Community Sports Complex. This will be free and accessible for all, supporting physical and mental health in our community.

When completed, the facility will include four pickleball courts, two half-court basketball courts, lighting with timers, a landscaped shelter and gathering place, sidewalks, a trailhead connecting with the City of Batesville's walking trail, a Legacy Wall honoring our donors and more. "The pandemic has caused the world and our Y to rethink health and wellness, creating opportunities for physical activity without barriers. Envisioning an outdoor space that allows for exercise and accessibility for all ages were key to our planning of this space", shares Paul Oldham, YMCA Board Chair of the project.

Southeastern Indiana YMCA CEO, Angie Harmeyer, supports the project saying, "Pickleball is recognized as the fastest growing sport in the country, and we all are aware basketball is a staple in the Hoosier Heartland. We now have the opportunity to bring both in one central location for the entire southeastern Indiana community to enjoy!" The complex will bring people of all ages and socio-economic groups together with two sports that are engaging, healthy for the body and mind, while also promoting family and community cohesion. This space will create a regional destination for programs, events and tournaments, adding value to the Y and the local economy.

The fundraising goal is $300,000 for the Community Sports Complex.

The Southeastern Indiana YMCA needs the community's support to complete this project. Gifts of any size are welcome. A donor Legacy Wall will be displayed inside the shelter and will recognize these levels:
$20,000+
$10,000-$19,999
$5,000-$9,999
$2,500-$4,999
$1,000-$2,499
$500-$999
$100-$499

Special recognition goes to John A. Hillenbrand Foundation, Rising Sun Regional Foundation and Early Learning Indiana: Come Back Stronger for their leadership gifts to kick-off our campaign, and to the many others who have already donated. We welcome individuals and business leaders in the community to join this extraordinary project of creating an OPPORTUNITY FOR ALL to be active and engaged.

Donations can be made by mailing a contribution to Southeastern Indiana YMCA, 30 State Road 129 S., Batesville, IN 47006 or online at https://operations.daxko.com/online/5085/OnlineGiving/Donation.mvc.

The Southeastern Indiana YMCA greatly appreciates any financial and in-kind support. For more information about the campaign or how you can help, please contact Angie Harmeyer at 812-934-6006 or aharmeyer@siymca.org or Paul Oldham at poldham@olliermasonry.com.