Grant makes fresh fruits and
vegetables possible at SRES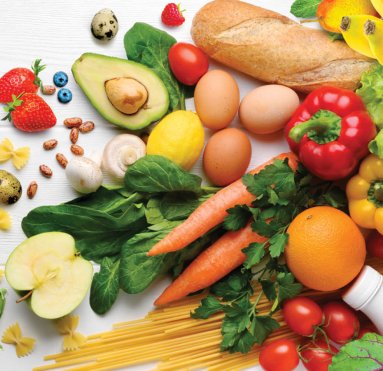 SR students to have fresh produce

At the August meeting of the South Ripley School Board of Trustees, Superintendent Rob Moorhead told the Board about the USDA Fresh Fruit and Vegetable Program Award.

Supt. Moorhead noted that South Ripley Elementary had applied to participate in a USDA Fresh Fruit and Vegetable Program grant for the 2022-23 school year. They were given $5,610.23 for July through September, and an allocation of $38,564.78 for October through June for a total of $44,175.00. This program is designed to introduce a wide variety of fresh fruits and vegetables to the students to ultimately impact their nutrition and well-being. Supt. Moorhead thanked Farrah McCracken for her work in applying for the program.
The Board approved offering high school students an advanced college course through Indiana University – Introduction to American Politics. This course, when successfully completed, will get the student three college credits.
Personnel:

The Board approved the recommendation to extend the remote working option for Rebecca Haessig, Data Coordinator, through the first semester of this year, due to family medical obligations.

The resignation of Jennifer Russell, SRES teacher, was accepted. Andy Block was approved to teach the vacancy created by this resignation.

The resignation of Taylor Winters, special education aide, with Shana Demaree hired to fill the vacancy.
Gayle Wrightsman was approved to fill the ESSER School Counselor position and Gabrielle Copeland to fill the ESSER Special Education Aide position.
The resignation of Phil Richter from his custodial position was granted.
Position transfers for Terri Redwine and Tonya Emery from their part-time Title I Aide positions to open full-time Special Education Aide positions at SRES.

The approval of intermittent FMLA request from Karen Burford was granted, along with the approval of Ron McAllister as a volunteer coach in the high school Cross Country program.
ECA Club and Class Sponsor assignment list for the 2022-23 school year was approved as submitted to the Board.
IN OTHER BUSINESS:

The Board approved the Bus Driver Directory for the 2022-23 school year. The bus driving rates were also increased as recommended by the Admin/NonCert Committee. This includes increases for daily rates, ECA rates, and CDL rates.
Approval was given to increase the Kelly Educational Services substitute rates as listed.

Approval was given for Supt. Moorhead to attend the AASA National Conference in San Antonio, TX, Februray 15-17 and also to participate as a mentor in IPLI and to use professional development days for participation in the state-level workshops that are part of the institute.

Changes were approved for the November meeting to be held Nov. 14 and December's meeting to be held Dec. 12. This is instead of the usually scheduled third Monday of the month.

Editor's Note: Information for this story was taken from unofficial minutes from the SR Board of Trustees.