Health administrator leaves county for state position – still serving in public health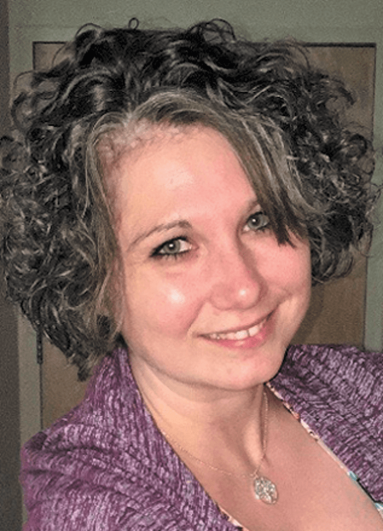 Holley Rose has left the local health department, but, she hasn't left public health, something that is dear to her. She is moving up to take a state-level position that will cover the southern half of the state in the agency's Division of Emergency Preparedness. "Initially, I will be coordinating COVID-19 testing and vaccine distribution sites in the counties throughout southern Indiana" she told the Osgood Journal.

Rose has been in public health for the past 14 years serving in various positions in the Ripley County Health Department. She has served as the public health preparedness coordinator, environmental health specialist, and for the past three years as the department administrator. Her last day in Ripley County was Friday, Dec. 11 – and her new start began Monday, Dec. 14.
"She will be sorely missed," noted Dr. David Welsh, health officer for Ripley County. The doctor, who has a long list of accomplishments to his name, told the Osgood Journal that Rose shined, and the State saw that and swept her up. He noted that many times the State would look to Ripley County for new pilot programs and such, because Rose was so willing to help. "She always brought everyone together. She's priceless," he continued.

Public Health Emergency Operations is something Rose is familiar with as she has been handling local coronavirus response efforts, along with past experiences with the H1N1, 2012 Tornado and the Scott County HIV outbreaks. "After the current pandemic is over, my work will focus on future outbreaks, and all-hazard responses, in addition to working with local health departments on response planning efforts," Rose noted.

She said after coordinating with other local agencies to assist individuals who were no longer able to care for themselves and see them in a safe and healthy environment, that's the satisfaction she needs. "It provides a feeling like no other," she noted. She said working with Ripley County partners over the last decade with real world events such as 2009 H1N1, the 2012 tornado and now COVID, has been amazing. "Ripley County has an amazing force of leadership individuals that step up to the plate to work together, whether it is late night conference calls, whatever it takes. There is something special about Ripley County leadership. I feel we are all a team," Rose told the Osgood Journal.

When asked about her hobbies, she laughed and said, "Well, working, and yes, working!" She does like to kayak if she gets that rare time off from work, but mainly her greatest enjoyment is helping people and what better way to do that than with public health? Dr. Welsh reinforced her statement: "She lived and breathed public health, she wasn't an 8:30 a.m. to 4 p.m. kind of person – it was her life."

She loves working with people and helping them have a better quality of life through public health. It kind of runs in her blood on boths sides of her family. Her father, Wayne Peace, was involved in the Ripley County EMA for a number of years and her late husband, Patrick Rose, followed in his footsteps. Like Wayne, who served in Vietnam, Parick also served in the military at ground zero in New York after the Twin Towers were hit and served in Iraq and Afganistan and more. Her mother's brother, Dan Mulford, was the face of public emergency situations for many years as well.

Holley is proud of her heritage of those who have served. She has raised three boys and lived in the Osgood area, where she still resides. Her new position will not interfere with her service to the community on the Osgood Town Board.

Rose says her greatest challenge has been the COVID-19 virus, but one she plowed into head-long. She has worked tirelessly to keep her county as safe as possible. She has spent many sleepless nights thinking about the next step. In her new position, not much will change in that respect. She will continue to work with the situation and push forward coordinating vaccine sites when the time comes. She is a stalwart promoter of public health and getting it to every person in need.

"The State has had many successes with the COVID-19 situation in our area – and Holley has been an integral part of that success due to her hard work and expertise," concluded Dr. Welsh.
Lexi Bushorn, who has a degree in public health and a wealth of knowledge working with Rose, has been named to take the position. She has been working in the local health department and takes the initiative to go the "extra" mile. "She will do a good job," Rose noted.