Holocaust film to be shown at Milan on Sat.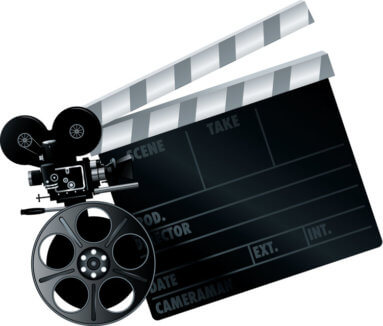 SUBMITTED PHOTO
The Holocaust is not a very pretty subject, and sometimes people shy away from it. However, the stark truth is – it happened. It's a part of world history that should never be forgotten and that's the mission of Jan Garbett as she brings a nationally acclaimed documentary entitled, "Finding Family" to Milan this Saturday, September 28 from 10:00 a.m. until noon.

The event, scheduled to be shown in the Milan Branch of the Osgood Public Library is sure to bring history alive as it is the true story of a Holocaust survivor's emotional return to Europe, to Auschwitz, where his mother was murdered by the Nazis.

This unforgettable story of Henry Blumenstein, a seven-year-old Jewish boy who was hidden by a humble Dutch family during the horror of the Holocaust is outlined in the documentary. He was reunited in the Netherlands with descendants of the family, which hid him during World War II.

"Finding Family" was produced by Jeff Hirsch who retired from WKRC-TV as a reporter, and photographer Jeff Barnhill. The hour-long documentary was aired on Channel 12 in 2003 and won numerous awards. It was also shown in a film festival at the US Holocaust Memorial Museum in Washington, DC. The Sigma Delta Chi award from the National Society of Professional Journalists named "Finding Family" the best documentary in the US for the year it aired.

Garbett of Milan, who spent years as a teacher of human rights in general, made sure her students knew about Holocaust literature and the truth it brought to life. She wanted to have the documentary come to Ripley County. "I knew it was Pumpkin Show time," she noted, "but, it was the only available date that was open." She felt so passionate about the film being aired here that she is going with the date partly because September 30 is the Jewish holiday of Rosh Hashanah.

"This history must live on when we are long gone," she concluded. Garbett writes a geneology column for the newspaper. She feels that stories of families must be told and each one's heritage known. She feels the story of Henry is a needed reminder of what happens when human rights are trampled upon.

Garbett encourages people to come to the library in Milan to not only see the film, but to also meet investigative reporter Jeff Hirsh, who has won many awards for his talents over the years. "It's something people will never forget," she concluded. Garbett has authored the book Freedom to the Promised Land, which is historical fiction portraying the trials that Kentucky Blacks endured on their journey to flee from persecution and terrorism, both before and after the American Civil War.

The "Finding Family" film was produced in cooperation with The Center for Holocaust and Humanity Education, Cincinnati, OH, in memory of Else Blumenstein, Henry's mother.