Holton death ruled homicide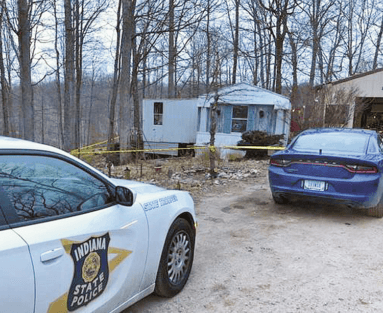 ISP PHOTO
The suspicious death of a woman from the Holton area has been ruled a homicide by Indiana State Police investigators.

Police have released the name of Kristina M. Jones, 36, as the victim of a homicide that occurred sometime after midnight on January 11 after her body was located in a residence near Holton.

On Tuesday, January 12 an autopsy was completed on Ms. Jones with that information confirming that a homicide had taken place.

The investigation is ongoing and no arrests have yet been made in this situation. Police searched the area on Monday with helicopters, etc. to look for a suspect or suspects.
Anyone with information about this case is urged to call the Indiana State Police-Versailles Post at 812-689-5000.

People in the small town of Holton are talking about the homicide because it's a really rare occurrence there. It's also a place where everybody knows their neighbors and are concerned about what's happening. Most people already knew the name of the victim, and are also naming a suspect.

The victim leaves behind two young children.

Throughout the investigation the Indiana State Police – Versailles Post, has been assisted by the Ripley County Sheriff's Office, Ripley County Coroner's Office, and Ripley County Prosecutor's Office.