Home damaged by fire in Holton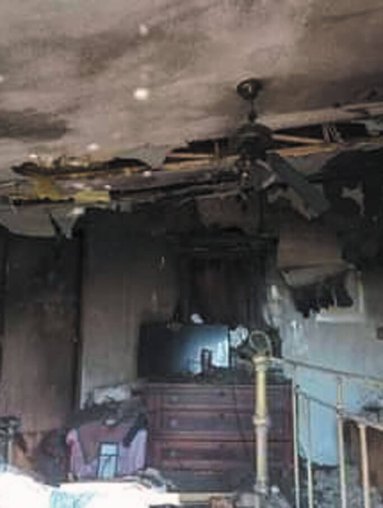 SUBMITTED PHOTO
The home of Cynthia Stickelman Melton on Versailles Street in Holton, caught fire on Saturday afternoon, September 17.

The Holton and Versailles volunteer fire departments both responded to the call where the fire was quickly extinguished. However, the inside sustained heavy damage.

Melton said she was attending the celebration of life service for her friend's daughter at the Holton Christian Church when the fire broke out. "Everyone's okay…thank the Lord the dogs and girls got out." Her granddaughters were home at the time of the fire.

"I can't believe already the outpouring of love that I've received from all my friends and loved ones in this community…I want to thank the Holton Fire Department and Versailles Fire Department for how amazing they were," Melton noted.