Hot start sparks Lady Eagles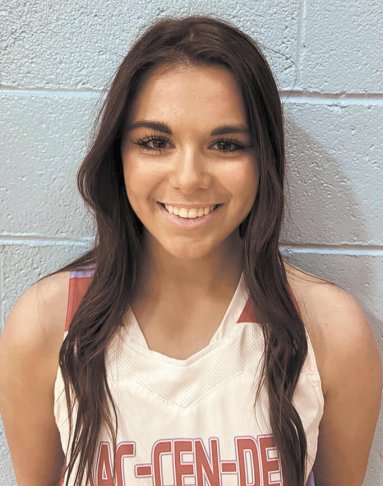 SUBMITTED PHOTO
A clash of two Class A ranked opponents saw the home team prevail as an early Jac-Cen-Del run served as the catalyst for a 43-29 over Shawe Memorial in an Ohio River Valley Conference girls basketball matchup.
The ninth-ranked Lady Eagles used the game to pick up their first win of the season and deal 18th-ranked Shawe its first loss after defeating Christian Academy last week.
After being hampered by Greensburg last week, Jac-Cen-Del's offense sizzled in the first quarter by opening up the night with 19 points and racing out to a 12-point lead by the end of the surge. It would be a much needed cushion given the fact that Shawe responded with a 17-6 run to close the gap to one point at halftime but the Lady Eagles shrugged off the jab and went right back to work for the final 16 minutes.
The Lady Eagles limited Shawe to only five points in the second half, all of which came in a third quarter that saw the Lady Hilltoppers outscored by six. Jac-Cen-Del finished the night on a 7-0 run.
It was a balanced scoring night for the Osgood girls, led by Reagan Hughes at 13 points. Julia Meyer added nine points to the cause and Sophia Sullivan scored six of her eight points in the second half. Kelsey Borgman and Kaylin Hinners put in six points and five points respectively while Savannah Steele had two points in the first quarter.
Shawe (1-1) was led by Hunter Mote with 11 points and Allison Knoebel scored nine points.
Jac-Cen-Del (1-1) is home against South Ripley on Saturday night in an early season rivalry showdown.