ISP looking into 'suspicous' death of woman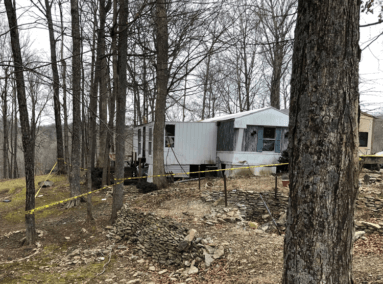 ISP PHOTO
The Indiana State Police-Versailles Post are looking into the death of a female from the Holton area. They were in the process of serving a warrant on a Holton home on 700 West on Monday, January 11, but no other information was released as of press time at noon Monday. The death possibly occurred in the early morning hours on Monday.
People in the small town of Holton have been active and most know who the deceased woman is, and also who the alleged perpetrator could be. It is a fact that the deceased had secured a protective order, but even that couldn't keep her assailant from hurting her in the end.

She had been staying at a friend's house because she was afraid, according to friends. The deceased leaves behind two small children.

More information will be released to the public as soon as police have done their work at the scene.

Editor's note: The name of the deceased is not being released out of respect for her family. When it becomes public through the legal system we will have that information for our readers.