It's your time to shine!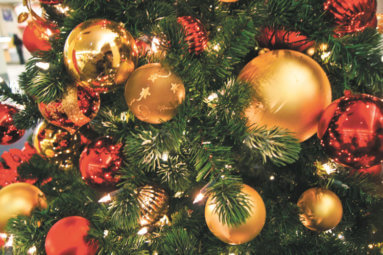 SUBMITTED PHOTO
Main Street Versailles will be holding a Christmas Tree Decorating Contest this year. They have worked with property owners on the Square to use their windows. Owners of the businesses will also be helping with the voting.

Here's what you need to do to become a part of this inaugural event. The buildings will be open for people to decorate their trees this Saturday, November 23 from noon until 3:00 p.m. You will need to provide your own tree, lights, decorations and surge protectors. Main Street will provide timers, access to electricity and signs to denote your tree and business or organization for the voting. The voting will begin on Monday, November 25 and will be held through Saturday, December 7 at 5:00 p.m

The winners will be announced during the Holiday Affair on the Square event on December 7 at 6:00 p.m. during the Christmas Tree Lighting Ceremony. Voting boxes will be at the Versailles Town Hall, Pat's Bulk Food, 1st Main Street Pub and G.H. Coffee Co. Limit one vote per location, per day (so max 4 votes per person per day if voter visits each location). This is an instance where voting early and often is encouraged!

The trees will be lit each evening through the end of the year to be enjoyed throughout the holiday season. The buildings will be open on Saturday, January 4 from noon until 3:00 p.m. for you to take your tree down.

Also, if any vendors are interested in setting up at the Holiday Affair on the Square on December 7, you are welcome to do so at no cost. You need to bring your own table, chairs, etc.

There will be a Holiday Light Parade around the square just prior to the Christmas Tree Lighting Ceremony. Santa will lead the parade with the local fire department participating. Those who would like to decorate their vehicles, UTVs and even just themselves with holiday lights and decorations are invited to become part of the parade.

If you are interested in participating in the event on December 7, you can call Main Street Versailles at 812-565-8018 or email mainstreetversailles@gmail.com

The committee of four ladies: Holly Harley, president; Roxanne Meyer and Janice Wilson, co-chairs of Holiday Decorating and Marie White, Holiday Affair on the Square chair, welcomes everyone to participate in this event and light up the square!

The square is located around the courthouse and courthouse annex in Versailles.