Lady Raiders open swim season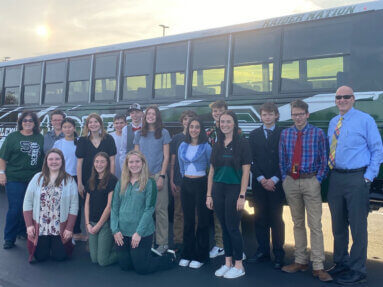 SUBMITTED PHOTO
South Ripley's girls swim team opened up its 2022-2023 campaign with a three-way meet at the Switzerland County YMCA on Thursday night.

All three teams in the event share the YMCA as its home pool. The schools are able to host meets and split practice time there as the season goes along. Switzerland County won the meet with 106 points while Rising Sun was runner-up at 89 points. South Ripley was third and scored 62 points for the evening.

South Ripley picked up three first place finishes in its opener, led by the 200 freestyle relay team of Olivia Gilley, Elizabeth McKittrick, Darcie Diem and Olivia Kavanaugh. The quartet, who is expected to break the school record time for the event, won in a time of 2:00.62, which was over six seconds better than second place Switzerland County.
Two of the four Lady Raider swimmers also won individual events.

Kavanaugh was first in the 50 freestyle at 28.96 seconds and McKittrick was first in the 100 freestyle 1:01.95. McKittrick's ribbons also included a second place in the 100 backstroke in a time of 1:15.06. Diem swam second in the 100 free at 1:04.16 and was also third in the 100 breaststroke in 1:31.78.

Another accomplishment noted was the performances of Andrea Lu and Ginni Abela. Both students, who are foreign exchange students, competed in their first high school swim meet in the United States.

South Ripley's girls team competes again on Thursday night in St. Leon as part of a three-way meet with Milan and East Central.