Lady Twisters record third-straight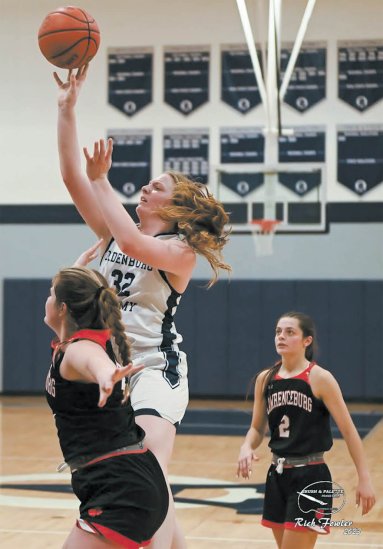 PHOTO COURTESY OF RICH FOWLER
The Oldenburg Academy Lady Twisters appeared in the girls basketball state rankings this week and played the part on Tuesday night, defeating Lawrenceburg 63-47 at home.
Class A No. 11 Oldenburg beat Lawrenceburg for the first time since 2016, breaking a streak of six-straight losses to the Lady Tigers. It was the first home win for the Lady Twisters in the season series since 2012.
Now winners of three-straight, Oldenburg led at all stops on Tuesday night, racing out to a 16-9 lead in the first quarter before heading into halftime with a six-point advantage. Lawrenceburg (0-3) continued to hang around and trailed by seven points after three quarters but the Lady Twisters answered with an absolute haymaker in the final eight minutes, erupting for a 20-11 run to end the game.
Statistics from Tuesday night's game were unable to be provided by time of print. Oldenburg (3-0) gets ready for a big showdown on Monday night, visiting Class A No. 13 Jac-Cen-Del in a battle of Class A Sectional 60 foes.