Library Lover's Month – Osgood Public Library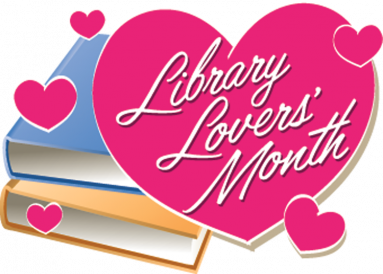 To mark the occasion of Library Lover's Month, Ripley Publishing Company is printing pieces from our area public library branches. Library Lovers' Month takes place each February to serve as a time for communities to recognize the value of libraries and to bring supporters together to ensure they are able to continue serving their communities. We want to play our role as the bridge between our community organizations and our readers, so we are letting them share about themselves in their own words. We asked for submissions knowing what valuable resources our libraries and their staffs are to people of all ages throughout our county. We are excited to share their news with you.

If you love your library and want to share why or write a note of appreciation, now is a great time to do so. Ripley Publishing can run these notes or letters on our editorial page if they are submitted by mail or email to Wanda Burnett (wburnett@ripleynews.com) or you can send them directly to your library.

The staff of the Osgood Public Library and the Milan Branch are so excited to share our plans with the public! This first article will focus on how the library has adapted during the past year, and the next article will highlight our excited, upcoming events and programs.

No one predicted the COVID-19 pandemic of the past year, which forced the library to temporarily close. As reopening drew near, it was clear that two questions needed to be answered. How could we keep our patrons safe? And, how could we best serve the community in this unprecedented environment?

To keep everyone safe, the library didn't fully reopen immediately. Instead, staff developed a process of offering curbside pickup, in which anyone could pick up requested materials at the door, or, if needed, from their vehicle. The overarching principle of this system was minimizing contact between patrons and staff. The library used this system throughout the summer, and then again in December as warranted by the numbers.

Once we fully reopened the buildings, the need for a sanitizing and cleaning plan was obvious. Whenever a patron returns materials, they're placed in a special "oven" – the materials, not the patron! This machine heats the items to over 140 degrees for at least four hours, thus killing any viruses, germs, or bugs. Staff also follow a strict cleaning schedule throughout both buildings, wiping down all common surfaces including doorknobs, countertops, keyboards, etc. several times each day. It takes hours of extra time and effort, but, it is worth it to keep all our patrons safe and healthy.

Staff also works hard to follow Governor Holcomb's mask mandate. Although most people are more comfortable without a mask, everyone is required to wear one inside the library. If you cannot wear a mask, please call ahead to arrange curbside service. Don't worry if you forget your mask, the Library has disposable masks for just this circumstance.

That's how the library staff keeps everyone safe, but, how have we been serving our patrons' needs? Admittedly, this adaptation was a bit of a learning curve for us. First, both locations began leaving the wi-fi on 24 hours a day. With students out of school and people working from home, ensuring Internet access was obvious. Even today, patrons will access the Internet from their cars after hours, sometimes even when the library is open.

The decision was then made to stop all in-person programming and events. So staff began a campaign to get more patrons to follow the Library's Facebook page. It's become a lively online meeting place that's updated daily with fun, announcements, and contests. Everyone should be following the library page: just search for Osgood and Milan Public Library on Facebook. Currently, there's the weekly Trivia Tuesday Contest, (winners get local restaurant gift cards) and there's a Presidential Trivia Contest beginning February 15 and running for 10 days. Everyone is welcome to play our Facebook games. On the Facebook page, you can also find the details on our Winter Reading Program, and our First Annual Youth Writing Program!
Children's Programming also saw dramatic changes. With all programs canceled, the Children's Department had to create new ways to reach our kids and families. They created weekly packets for the youth to utilize at home. The packets contain crafts, coloring pages, fun activities, crafts, and surprises all centered on a theme. Examples of past packets include pirates, birds, magnets, catapults, Dr. Seuss, and so on. Since May of 2020, we have assembled and created over 3000 packets. It has been so successful that staff is now making packets for teens and adults.

Children's Programming staff normally visits six preschools a month in the Library district, which is one of the best parts of the job! But, in-person visits can spread germs. So, instead of visits, staff drops off a box of materials each month. Monthly, each preschool receives a Story Time kit with a book (the preschool get to keep the book), crafts, activities and snacks. Our last "Story Time in a Box" focused on Groundhog Day.

The pandemic has kept the library staff busy. It has demanded new approaches and methods to serve the community, and required the staff to remain flexible and creative. But, it has definitely been worth it to help so many families through this difficult year.

Finally, both Osgood and Milan buildings are open for their regular hour. Patrons can borrow books, movies, magazines, and more. Or they can access the Internet from the wi-fi or public computers. Be sure to follow us on Facebook, and stop in to see us! We love to see our patrons! Watch for our next article, where we will discuss our fun spring contests and plans.