Linkel K's 18, Raiders win 6-0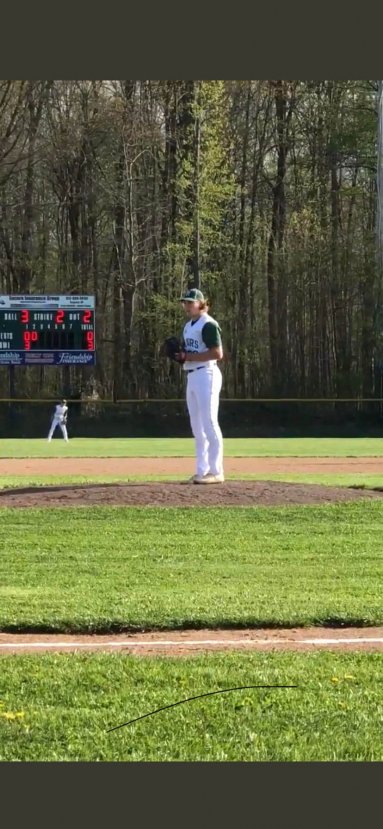 SUBMITTED PHOTO
Brady Linkel stood one punchout away from tying a single-game pitching record and a dominant performance on the mound gave way to a 6-0 win as Class 2A No. 5 South Ripley bested Switzerland County in an Ohio River Valley Conference game on Tuesday night in Versailles.

Linkel's performance stands as one of the most dominating pitching performances in school history. The senior twirled a three-hit shutout and struck out 18 batters with just a lone walk in the game. The 18 strikeouts was one away from tying the single-game strikeout record in program history which was set by B.J. Sieverding in 2008, fanning 19 batters in a contest that year.

As for the game itself, Ripley rode the pitching wave but also tacked on runs early to get an early cushion. The Raiders struck for three runs in the bottom of the first inning and followed with a run in each the second and third innings. South Ripley's final run came in the bottom of the sixth before sealing the win an inning later.

In addition to his performance on the mound, Linkel was also 2-for-2 at the plate with two RBIs. Logan Eggleston was 2-for-4 with a double and a run scored. Cody Samples and Landon Adams each had a hit and an RBI.

Bryce Turner, Kaleb Koons and Trace Johnson each had a hit for Switzerland County. Pacer batters went a combined 3-for-26 at the plate in the game.
As Linkel picked up the win on the mound, Switzerland County's Drew Chatham was tagged with the loss. Chatham went two and two-thirds innings, allowing five runs -three earned- on three hits with seven walks and five strikeouts.

South Ripley (3-0, 1-0 ORVC) gets a big test on Friday at home against East Central.