Local artist's paintings to be part of Hallmark movie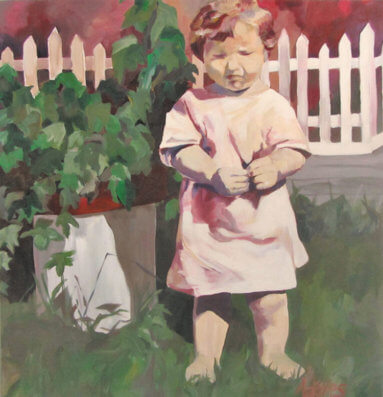 SUBMITTED PHOTO
It's hard not to be excited when you've been asked to include paintings you've created as not only part of the set for a Hallmark movie, but actually part of the movie itself. Rebecca Davies is feeling that excitement. Davies was asked to include 18 of her paintings to be used in an upcoming movie entitled "The Christmas Masterpiece." The story revolves around a precocious 14-year-old Emma, who has lost her mother and must now live with grandparents in another town. Her flair with painting leads her to help revitalize the small town of Lakeside.

Davies is a local artist and a director at Dillsboro Arts. She began her career as a teacher, then due to circumstances, was able to follow her dreams of painting for the past 35 years. She still included the students even after she left teaching. Davies would go into Sunman Elementary and give a class. She did a lot of portrait workshops, where she would choose one child and paint their portrait while the other students watched. Davies said her works were displayed in the school years after they were done. She knew then the power of arts in school, but little did she know at that time how the power of that art would come back to her.

As it happens, Hanna, a production designer for the movie "Christmas Masterpiece", was one of the students that watched her paint a portrait of another child. After all these years, her paintings still had an impact on Hanna. She did some research on Davies, found she was still painting, reviewed her online presence, and wanted to use her art for the upcoming Hallmark movie. After contacting Davies, Hanna went through Davies' studio, house and storage and selected the paintings she wanted to use in the movie. Paintings were selected to fit the story, including some long forgotten pieces that Davies has done. She also created an unfinished painting that is key in the movie. The paintings show a real sampling of Davies' career.

When asked the inspiration behind her paintings, Davies said they are often based on dreams. She also paints from vintage photos, with one of her mother as a child being included in the movie. In fact, this painting was enjoyed so much by the owner of the production company, located in Cincinnati, OH, that he purchased it for his own personal display.

Davies was able to go on the set and watch filming. Her work will receive about 40 minutes of airtime. "The Christmas Masterpiece" is now in post-production and will air on Hallmark during the 2020 Christmas season.