Local pastor dies in tragic mower accident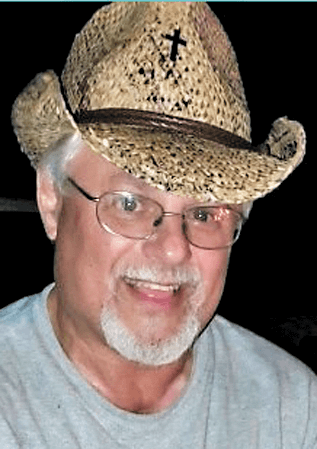 A tragic accident claimed the life of a beloved pastor last week, after Ripley County Communications received a 911 call from County Road 225 East just North of County Road 350 North. Delaware firefighter John Brison was first on the scene where he found a John Deere zero turn upside down in a deep water filled ditch. A police report noted that Thomas Beatley, 63, was discovered trapped under the overturned mower.

Brison, along with law enforcement and a medic, were able to get Beatley out of the water, but he was pronounced deceased at the scene on Tuesday, August 4.
Police say the initial investigation showed that Beatley had been operating a 737 John Deere zero turn mower and drove the mower alongside the roadway over a large culvert running under the roadway. The area over the culvert pipe was on an incline and for unknown reasons the mower slid to the left going over the embankment, flipping upside down, pinning him underneath.

Those who knew him best called him "Tommy". He was known by many people for the good deeds he did on a daily basis. Tommy was a man of faith, and put his faith in action as he helped anyone who was in need. One of his last Facebook posts was asking people to pray for our country, for people in need, etc. He was an encourager everywhere he went. He pastored both the Osgood United Methodist and the Delaware United Methodist churches. He just recently retired from the Osgood United Methodist and was currently serving the Delaware church only.

"Pastor Beatley was a great friend to everyone. He often opened the Indiana House of Representatives with prayer," noted State Representative Randy Frye, upon hearing of his death. Frye said the pastor was a "friend, who will be greatly missed."

The pastor was a graduate of the University of Indianapolis and received a Masters of Art & Religious Education from the United Theological Seminary in Dayton, Ohio. He served as a youth minister for over 37 years. He was a minister in the United Methodist Church since 1988. Others churches he served include: St. Paul, Hamline Chapel, Lawrenceburg; and the Napoleon United Methodist Church.

Pastor Beatley was a minister who was very patriotic and watched what was going on in our area and country. He wasn't afraid to speak out and was known as "walking the walk of a true Christian and shepherded many people, young and old, in his walk of faith."

His wife of almost 40 years, Joann Gehring Beatley, survives, along with sons: Matthew "Matt" Beatley of Milan; William "Billy" Beatley of Milan, special foster daughters: Tina Schebler of Milan; Carrie (Steve) Fuchs of Guilford; siblings, Jim Beatley of Greenwood; Dottie (David) Sanford of Squim, WA.; Mark (Sherri) Beatley of Greenwood; Lori (Eric) Gamble of Greenwood and several nieces, nephews, and great nephews.

A private family service was held with Pastor Bob Cannon officiating. Contributions may be made to the Fishes & Loaves Food Pantry, at Delaware United Methodist Church. Rullman, Hunger Funeral Home was in charge of arrangements.