Long time political leader in the county laid to rest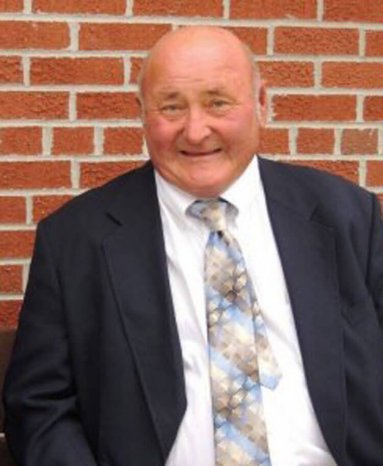 SUBMITTED PHOTO
Last week Ripley County lost a longtime political leader in our community when Kenneth Copeland, 78 of Versailles, passed away on Tuesday.

Mr. Copeland served in Republican politics as a county commissioner from 1972 to 1996, was a precinct committeeman in Brown Township for many years, and was the Ripley County Republican party chairman from 1997 until 2007.

He was awarded the Sagamore of the Wabash from both Indiana Governors Bowen and Daniels. He also served on the Sheriff's Merit Board for 25 years.

Mr. Copeland was the co-owner, along with his son, Sam, of Copeland Excavating in Versailles. He had also been employed with Butternut Bread in Versailles, A.E. Wood Excavation and had worked as a plasterer for Halcomb Home Center.

The man who was larger than life itself, was simply husband, dad, grandfather, and friend to the many people who loved him. He will be missed by the community and remembered for his love of his family and being a Republican.

Stratton-Karsteter Funeral Home was in charge of the arrangements.

See full obituary inside today's paper.