Man arrested after standoff with police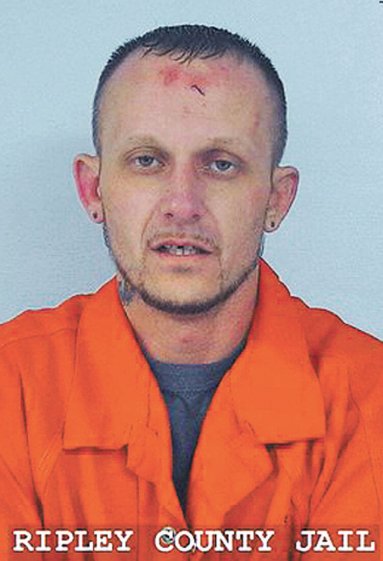 SUBMITTED PHOTO
Jonathan C. Bingham, 34 was arrested Monday, January 13, after a six hour stand off with police at a Laurel residence.

Bingham, who was wanted out of Ripley County for Intimidation, Confinement, and Domestic Battery, when he lived in Milan, was also wanted on a parole warrant.

According to information from Sgt. Stephen Wheeles, the Indiana State Police-Versailles Post All Crimes Policing Team went to 139 Commerce Drive in Laurel to serve the warrants on Bingham, who was known to be living at that residence.

When the troopers arrived, Bingham tried to go out the back door, but quickly retreated when he saw an officer. He stayed inside the house, refusing to surrender. He told the troopers that he was going to shoot them.

The Indiana State Police SWAT Team and negotiators responded to the scene. After Bingham surrendered about 5:30 p.m. a search was done at the residence where officers found suspected methamphetamine, syringes, and drug paraphernalia.

Bingham was arrested on the original warrants the officers had come to serve, and now will be facing additional charges of Resisting Law Enforcement, Intimidation, Possession of Methamphetamine, Possession of Syringes, and Possession of Drug Paraphernalia. He was taken to Margaret Mary Hospital for evaluation and then taken to the Ripley County Jail.

The investigation will continue.