Man sentenced to 25-years in prison for Child Molesting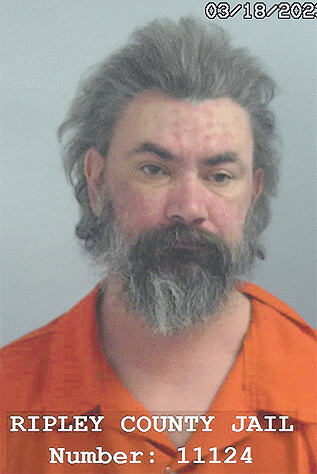 A Versailles man will be making his home in the Indiana Department of Corrections for the next 25 years, according to court records.
Bransford Alan Couch, 41, pled guilty on October 26 for Count I Child Molesting, a Level 1 Felony.
The Felony can carry up to 40 years imprisonment according to Ripley County Prosecutor Ric Hertel. He told The Versailles Republican his office agreed to the plea agreement due to the fact the man is 41 years of age and will do 25 years of hard prison time with no probation. More than anything the prosecutor was thankful the victim did not have to testify. He said the ordeal was terrifying and traumatic for the victim.
According to Ripley Publishing Co., files, the victim was violated sexually between March 7, 2017 and July 31, 2018 when the family lived at what was then the Browning's Campground near Versailles. The juvenile female made a report later to the Auglaize County, Ohio Department of Child Services that she had been raped and sexually assaulted by Couch. She said there were multiple incidents she endured. Another child in the home said this was true and he had witnessed it.
Initially when Couch was questioned by police, he had a different story than the victim about what happened. He tried to explain everything away as if nothing sinister had taken place. He did tell police he sometimes made comments to the victim about her body and the way she dressed sometimes telling her she looked like a "slut" and that her clothes were too skimpy.
Couch forced both victims to watch pornography and when questioned about it initially said he accidentally put in a porno movie when he thought it was a "Pirates of the Caribbean" movie.
Something changed Couch's mind between the initial hearing on March 16 and October 26, 2023 and he pled guilty in Ripley County Circuit Court.