McKittrick wins at Shelbyville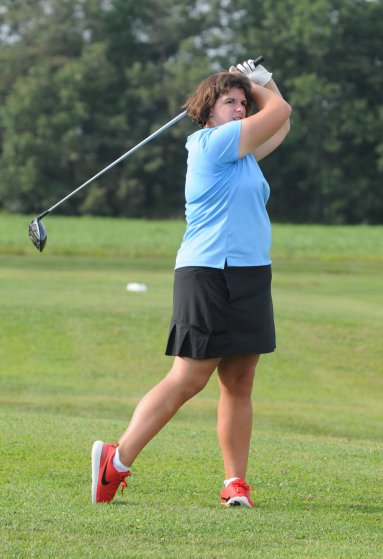 FILE photo
Tracy McKittrick picked up medalist honors for the first time this season and Jac-Cen-Del girls golf competed in a three-way meet at the Timbergate Golf Course in Edinburgh against Shelbyville and Southwestern (Shelby) last Tuesday evening.

Shelbyville won the team match with a 204 while Southwestern was runner-up at 216. Jac-Cen-Del had just three golfers in the meet and was unable to field a complete team score.

Despite no team score, the Lady Eagles had success with McKittrick who picked up the individual win. The Jac-Cen-Del golfer carded a personal-best nine-hole score of 46 to get the victory. The team was rounded out by Ally Mosier's 64 and Emma Wagner's 71.

Jac-Cen-Del competed last Wednesday at the Sunrise Golf Course in Madison and then got itself set for the Ohio River Valley Conference Championship at Butler Falls Golf Course in Hanover on Saturday. The Lady Eagles host the Ripley County Championship meet today at North Branch.