Meyer notches 500th kill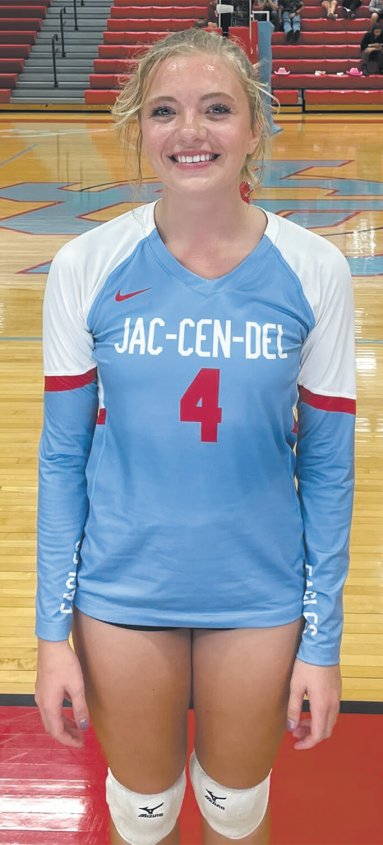 Jac-Cen-Del senior Maria Meyer put up a career milestone on Thursday night and helped Lady Eagle volleyball pick up a big 3-2 win over South Decatur as part of Senior Night in Osgood.
Meyer bashed the 500th kill of her career in the match, doing so in a back-and-forth affair between the two Class A sectional foes.
South Decatur (14-7) opened up the night with intent to spoil the big occasion, winning set one by a 25-20 score before Jac-Cen-Del returned the favor in set two by the same score. The two teams would again trade sets to tie the match at 2-2 but the Lady Eagles used a late surge in the decisive fifth set to pull away for a 15-13 win and claim the evening.
Jac-Cen-Del had won set three 25-21 before South came back in set four for a 25-22 victory.
Statistics for Jac-Cen-Del were not provided by time of print. The Lady Eagles played in the Edinburgh Invitational this past Saturday with two of those three matches seeing scores reported as the regular season came to a close. Jac-Cen-Del fell by 2-0 scores to both Oldenburg Academy and Greenwood Christian Academy.
Jac-Cen-Del heads to Class A Sectional 60 this week at Waldron with an unofficial overall record of 9-14. The Lady Eagles play Oldenburg in the opening round on Thursday night.