Milan man charged with Child Molest, possessing guns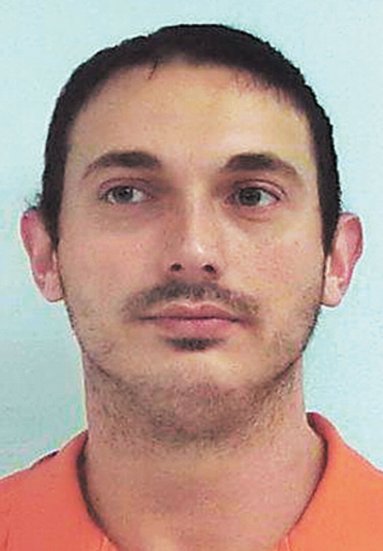 Dustin Crabtree, 32, of Milan has been charged with Child Molest, Level 1 Felony; Child Molest, Level 3 Felony, and Possession of Firearms by Serious Violent Felon, Level 4 Felony. Crabtree was taken into custody on March 5.
According to paperwork filed in Ripley County Circuit Court recently, Detective Brian Earls of the Indiana State Police began an investigation into the situation on January 28 after child abuse allegations were made. While interviewing Crabtree, the detective noticed a shotgun in his bedroom in an unlocked gun cabinet.
The defendant told Det. Earls that he also had a handgun in a dresser alongside his bed. And, prior to going into the residence in Milan, the officer had witnessed a female removing two firearms.
In a later interview with the defendant's wife, she told the detective that Dustin owned a shotgun and a revolver. She said her husband had been target shooting at their residence in the summer.
Crabtree had a prior conviction in 2006 for Burglary, a Class B Felony in Dearborn County. Due to that felony, he is not allowed to have any firearms since he was convicted of being a Serious Violent Felon under Indiana law.
When doing extensive interviewing with others on the property, Det. Earls found that Crabtree had several firearms, including an AR style .22 cal. Rifle and a non-functioning muzzleloader. The officer also saw a handgun in Crabtree's Milwaukee toolbox located in the garage of the residence where Crabtree was living.
The alleged child victim in this case is only four years old. She was forensically interviewed at the Child Advocacy Center in Dillsboro, where she disclosed that Crabtree had sexually abused her. She described in graphic detail what had taken place. Crabtree denied the accusations against him initially. In a follow-up interview he admitted something happened between him and the child.